There's No Objecting to the Benefits Managed IT Services Can Provide to Lawyers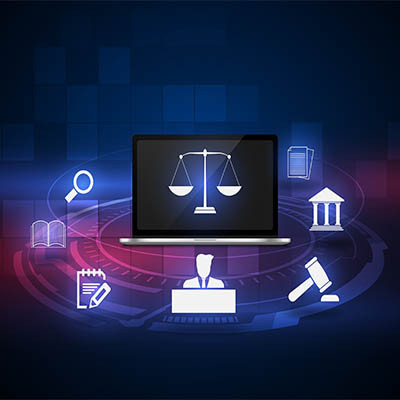 When an industry is as steeped in tradition as that of legal services, it can be challenging to associate it with the kind of modern IT that many other industries famously rely on. However, this impression is a vastly mistaken one. In fact, members of the legal industry can benefit greatly from a relationship with a managed service provider. Let's go into how the services provided by an MSP can assist a legal firm with its mission.
Security Needs are the Most Crucial to Attend To
While security is obviously an important need for any modern business, those based in our native Massachusetts would do well to pay particular attention to it. After all, with the passing of 201 CMR 17.00, AKA the Standard for The Protection of Personal Information of Residents of the Commonwealth, AKA the Massachusetts Data Protection Law, businesses that possess any personal information pertaining to a resident of the state are required to uphold a few specific standards. In addition to this, House Bill No. 4806 also requires businesses to provide comprehensive reports of any data breaches to state authorities and those affected by these breaches alike. These regulations are critical for all Massachusetts businesses to follow—including law firms and other legal representatives.
Lawyers (and any business that possesses data on a state resident) are responsible for protecting this data, lest these lawyers find themselves in legal trouble of their own. Fortunately, this can be mostly accomplished by simply following many of the best practices that we here at Datalyst so often recommend.
What Do Law Firms Need to Do to Remain Compliant to Massachusetts Laws?
In essence, by following a few cybersecurity best practices, your law firm can make significant strides toward upholding the requirements of the assorted laws Massachusetts enforces.
Implementing Two-Factor Authentication
Passwords just aren't as effective as they once were at preventing unauthorized access to your data, which means that you need to double down on the authentication requirements needed to access your data storage. Adding the need for additional proof of identity as a part of a two-factor authentication strategy can make it considerably more difficult for an unauthorized user to obtain that access. The reality is 2FA needs to be a part of every Massachusetts business' cybersecurity strategy.
Establishing User-Based Permissions
Let me ask you this question: does it make sense for a summer clerk to have the same access to data as a managing partner would, or for a paralegal to have identical access as an associate? It does not… in fact, providing this kind of access creates a very real security risk. Ensuring that each person's role in the business is what dictates the access they have helps to shore up these kinds of liabilities considerably.
Conducting Team Training
Please correct me if I'm wrong, but I can't imagine that part of the prerequisites that a law firm lists in their employment opportunities are fundamental knowledge of cybersecurity and data handling practices. As such, it is important that you make sure that your team is prepared to deal with such events via supplemental training and regular evaluations. Here are three ways your team can fight cyberattacks.
Implementing Backup and Disaster Recovery
Finally, based solely on the inherent fallibility of any plans and precautions taken, it is absolutely essential that the modern law firm maintains a reliable and tested backup copy of its data as a form of insurance. Related to this, there also needs to be a strategy in place to ensure that, in the face of a disaster, the firm's operations can continue relatively unhindered. The most effective method to maintain your records is via the cloud and it's important to understand why a cloud backup is a necessary part of your business continuity.
Datalyst is here to help most businesses (legal firms and otherwise such as CPAs) remain functionally operational without sacrificing their security or compliance to whatever regulations must be upheld. Give us a call at (774) 213-9701 to find out more about what we can do for your organization.
Comment for this post has been locked by admin.
By accepting you will be accessing a service provided by a third-party external to https://www.datalyst.net/