Email Management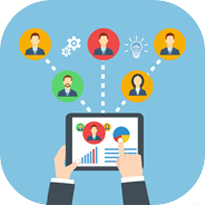 Email is Critical, But It Shouldn't Be a Hassle
We all use email. We all depend on it for communicating both internally within the company and externally with customers and clients. It's critical for email to always be available and secure.
It is important that your business email is properly managed so that you can successfully and securely make the most of its use in your day-to-day activities.
We'll Help You Choose the Best Email Option for Your Business
Thanks to today's technological capabilities, you have a few options when it comes to your business' email setup. Whether you want to maintain your own server or you want your email hosted, Datalyst can help you to manage it. We'll make sure your team has access to a reliable email system to promote your business' productivity.
Depending on your specific needs, we can help your business migrate your email to a number of different solutions, such as:
Office 365 (Outlook)
Google Workspace (Gmail)
On-premise email hosting
Offsite (cloud) email hosting
We can also equip your organization with several layers of protection and give you centralized control over email policies, email groups, and much more.
Keeping Your Business' Email Secure
From spam to phishing to spoofing, there are plenty of ways that email can be used as a means of attack. To protect your business, you need to be sure that your email is leveraging all the security tools available.
We can help configure your email to catch these threats, using the latest threat definitions to prevent you and your team from having to deal with most of them. While awareness of these threats is helpful while defending against them, the ideal case is for these security issues to never reveal themselves to your users in the first place.
To learn more about how Datalyst can assist you with your email management, reach out to us at (774) 213-9701.