3 Ways Your Team Can Fight Cyberattacks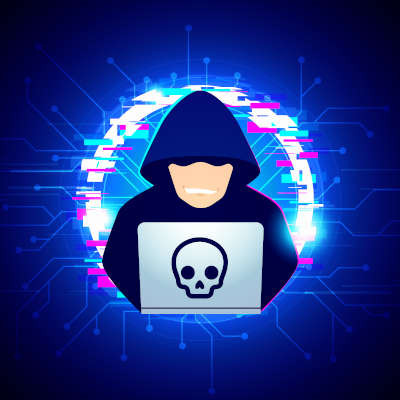 Cybercriminals will always target your team first, as your team is, unfortunately, the weakest link in your cybersecurity chain. However, it doesn't have to be that way. Here are three tips to transform your team from the weakest link to your first line of defense protecting your data.
1. Educate And Train Your Team
As your team is composed mostly of non-tech-savvy individuals, you shouldn't expect them to be aware of the latest variant of ransomware in circulation. Even younger, more tech-fluent generations struggle to stay caught up. On the other hand, you can't expect your antivirus to be solely responsible for protecting your business from cyberattacks. Successful companies realize that cybersecurity is everyone's responsibility and give their teams the knowledge needed to protect their businesses.
For example, phishing is the number one tactic cybercriminals use to gain access to your data. When you take the time to train your team to recognize fake emails, you increase your chances of preventing a cyberattack from being successful. Malware comes in various forms, all of which are designed to gain critical information about your systems. The goal is to acquire the credentials needed to gain access to your network's administrative portion. The most successful threats these days don't even get picked up by modern antivirus and other security solutions—that's what makes them successful in the first place.
It is essential to educate and train your team to recognize or at least be comfortable to consult your IT department when they suspect something is wrong. Doing so increases the chance that you will catch the attack before it has a chance to spread. The reality is, cyberattacks are a success because your team members aren't aware of or can't recognize what constitutes an attack until it is too late.
2. Document and Share Your Security Policies
When it comes to security, your team will bring their personal experience into the office. Unfortunately, more often than not, their personal experience regarding cybersecurity does not follow best practices. Unless they are made aware of your cybersecurity policies, they will rely on their judgment, which may expose your office to risk.
Some policies you should consider documenting are:
Approved Solutions: "Shadow IT" occurs when your team members bring in their devices or applications and connect or install them into your system without informing or getting approval from your IT department. Shadow IT is an area of concern because it creates openings for bad actors to access your business' data. Moreover, because your IT is unaware of the space created by the unauthorized additions, their response to the threat could be delayed.
BYOD (Bring Your Device): With the vast majority of your team carrying smart devices and laptops, the need for company-provided devices has become rare these days. However, with this convenience comes an increased risk of your data being compromised. We help organizations set up policies to limit this risk.
3. Manage Online Use During Work Hours:
Most cyberattacks rely on social engineering tactics such as phishing or other online methods to entice your team to access, download or share compromised websites, emails, or social media while in the office. As such, your team must understand which type of activity and content is appropriate in the office. These are issues your documentation should address by providing guidance to your team.
Unfortunately, even your best performing team members can make a mistake and click a link they shouldn't. This is where a device such as a UTM comes into play, as it filters not only inappropriate content but offers spam and virus protection as well. Not only is a UTM the ultimate defense for businesses, but it can also keep your team on task.
How Managed IT Can Help Your Team
Managed IT supports your business in its battle against cyberattacks by providing your team with best practices designed to not only resist cyberattacks but to reduce the damage your business could face if an attack were to be successful. As a Massachusetts business, you are subject to the Massachusetts Data Protection Law, which outlines the security requirements for those organizations that handle state residents' private data to follow.
If you're not sure if your business meets these requirements, Datalyst can help. As a Southern New England business ourselves, we can assess your network to ensure that these regulations are fulfilled. For more information, be sure to contact us at (774) 213-9701 today.
Comment for this post has been locked by admin.
By accepting you will be accessing a service provided by a third-party external to https://www.datalyst.net/