Keep Your Team on Task with a UTM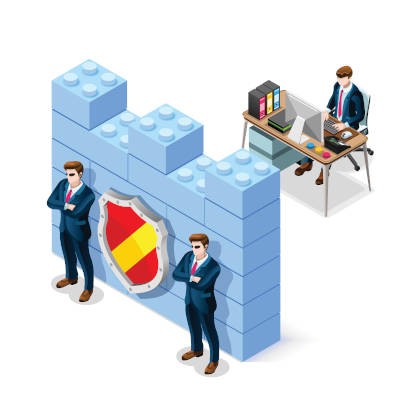 As Southern New England businesses continue to adapt to the current challenges, they rely on online tools to continue to maintain contact with their clients. While having online access is a great benefit, it can also lead your team to distraction. Learn how content filtering can keep your team on task.
Don't Let the Internet Get the Better of Your Team
Due to the current challenges, Southern New England businesses are relying on and developing their online presence. The internet is currently the most effective method to communicate with and even cultivate clients, while your company operates within social distancing constraints. Yet, despite the benefits it brings, the internet can be a double-edged sword unless properly managed, affecting your team's productivity or exposing your business to malware.
While your team is the first line of defense when it comes to protecting your system from cyberattacks, can they also be the weakest link. In fact, it's fair to say that more often than not a team member will be the cause of a data breach. Not intentionally, of course, but due to human error, they may click on a dangerous link, download a file, or use the same password for multiple accounts. Any one of these mistakes can expose your system to being compromised. This is why it is critical that you train your team to protect your business.
It is certainly possible to repair any damage caused by a breach, particularly if you have a BDR (data backup and recovery) plan in place. However, it is preferable to prevent the breach in the first place rather than try to control the damage caused by it. The most effective method to prevent the system from being exposed is to create safeguards to keep your data safe.
A Content Filter May be the Solution
A content filter focuses on preventing inappropriate and time-wasting material from being accessed on work devices. One of the side effects of this is that it can aid in preventing some types of security issues because, more often than not, malware and viruses are often coupled with inappropriate content. Content filtering is a useful security tool because it examines the appropriateness of sites (content) your team visits and restricts access to them if they aren't suitable for your business.
Content filtering can undoubtedly monitor problem employees' online activities and behavior and help keep them on track. Unfortunately, some employees spend excessive time on social media or watching inappropriate content during work hours, affecting their productivity. While many businesses rely on the 'honor system,' there are sometimes team members who just don't get it.
Content filtering's real power lies in its ability to maintain the integrity of your data by blocking sites that host malware or other malicious code. Remember, most breaches occur due to human error, such as falling for a phishing attack, or visiting a compromised website. A content filter prevents your team from innocently accessing sites that contain malware before the site can deliver its payload.
Your Content Filter Needs to be Customized
When people think about content filtering, they often think about the type of filters parents use for their children. While they are similar in theory, in practice they are nothing alike. A consumer-grade content filter is a blunt tool, lacking the customization level needed to give your team the flexibility they need to do their jobs.
When implementing your content filter, you need to be mindful of what content you're going to be filtering as your team members will have different needs (and levels of trustworthiness). Do you block all sites for the entire organization, or do you create specialized permissions for each department? Do you open up the internet during breaks and lunch?
As you can see, there's no 'easy button' when it comes to planning and configuring your content filter. Fortunately, you don't have to do it yourself. Datalyst can develop a plan based on the unique needs of your team. This will ensure that your team only accesses the content you deem necessary while not interfering with their regular workflow. Call (774) 213-9701 today to learn more about content filtering and our other security solutions.
Comment for this post has been locked by admin.
By accepting you will be accessing a service provided by a third-party external to https://www.datalyst.net/