Modern Technology that Can Take Property Management to the Next Level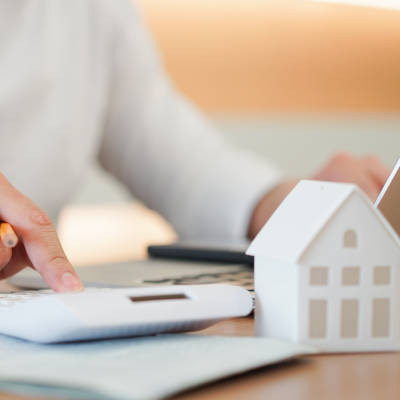 Whether you are revamping your existing properties or acquiring new ones from retiring property managers, it's important to make your investment as appealing and profitable as you can. On top of this, it's also critical to be as effective as possible from the backend of your business—eliminating as much overhead as possible to keep your budget balanced and your properties filled. Here are some technologies that can help you modernize your property management firm while reducing overhead.
Good Wi-Fi Access is a Bare Necessity
Let's face it, residents need Internet access. It's no longer an amenity, as families with children need the Internet for school, and many working adults require it to do their jobs. On top of that, we're seeing the Internet overtake cable and phone services. You might have residents who set up a LAN line for their phone, but are they the exception or the rule these days? Moreover, if Southern New England residents are investing in VoIP, shouldn't your business consider if VoIP is a great option for your telephony needs?
Here's the thing though—just getting an Internet account and installing a Wi-Fi router (particularly if you're using the base Wi-Fi router most ISPs provide) isn't going to cut it, especially when we're talking about multiple units. Some consideration needs to go into establishing proper Wi-Fi to ensure that it works, it's stable, and it's secure. Poorly configured Wi-Fi results in more service calls, frustration, and could even result in residents having personal information stolen from them.
If you're a manager of multiple residential properties, what would happen if the personal data of your residents is compromised? Massachusetts has one of the strongest data protection policies for businesses and poorly configured and insecure Wi-Fi exposes your business to running afoul of it.
It starts with a wireless site survey, to establish where the access points should be installed, and whether your equipment has been configured properly. Depending on your properties, setting up guest Wi-Fi access can be a huge perk too, and making sure you have enough bandwidth for all of the residents to enjoy and use as needed is a must—or else it isn't even worth offering.
Accept Payments Like It's 2021
Granted, many property managers are going to be in different situations depending on the type of residents they rent to, but it's about time to make it easier to get paid. You may still need to accept cash and check, or you may have already eschewed cash for more payment methods that offer more accountability, but it really is time to start accepting digital payments.
Accepting digital payments requires more than adding a form to your website, as there are critical compliance requirements which need to be met before you can accept payments online. These requirements are known as the Payment Card Index Digital Security Standard (PCI DSS) and it is critical that you understand how to implement PCI DSS standards. If you currently accept payment cards, you should be familiar with this already.
Fortunately, establishing online payments is typically pretty straightforward—most modern property management applications support it, and if yours doesn't, it's either time to upgrade or figure out a way to add it. Giving your residents a way to pay via their smartphone without writing you a check or going to the bank reduces excuses for late payments, helps you track payments, and establishes a clear paper trail with little to no effort.
Move to the Cloud
If there is one thing that COVID-19 has taught us (and for property managers and property owners, I think there has been a lot to be learned in the last year), it's that work can be done from anywhere. If you have multiple staff working from an office, you probably found that most work can be done remotely. That might continue to be a trend for many businesses even after the pandemic, but most importantly, it means that your office infrastructure doesn't all need to be in the office. In fact, there are many ways cloud storage can benefit your business.
Hosting your servers, software, and much of the rest of your infrastructure in the cloud can reduce your overall spend. Sure, you'll still need workstations or laptops to do the work on (do you know when you should replace your computer?), but gone are the days of having expensive in-house servers and other equipment. This reduces your overall expenses when it comes to managing and powering this equipment, and the capital expenditures of purchasing new hardware every few years.
Access Control for Multi-Dwelling Units
Apartment complexes, condos, and other multi-dwelling units can see huge revitalization with the addition of digital access control systems and other amenities. These add security and convenience for both the residents and the property owners, so they can be a big game changer. If your properties include common areas like laundry or exercise equipment, you can assign access to these areas, and even integrate the same access control into washers and dryers.
Access control also lets you track access and entry, while still allowing guests to get temporary access to facilities as needed, and many of these types of systems tie in with paging and door buzzer systems, garage door openers, and much more.
If you need assistance implementing any of these technologies, or want to discuss where to start, give the IT professionals at Datalyst a call at (774) 213-9701.
Comment for this post has been locked by admin.
By accepting you will be accessing a service provided by a third-party external to https://www.datalyst.net/