IT Security for Property Management Firms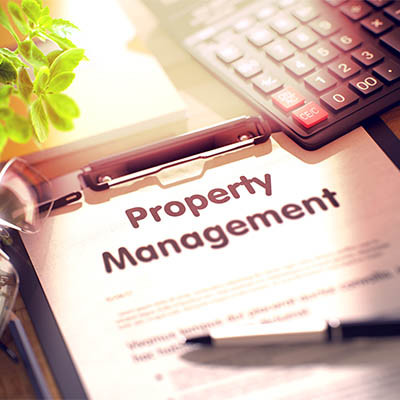 We recently went over how modern technology simplifies the processes that property management firms and property managers undergo each and every day. We wanted to circle back on this and focus more specifically on the cybersecurity aspect of this conversation, diving into how the right tools could benefit property managers in terms of their security and data protection.
Let's run down some of the ways that property management firms should be using technology to protect their operations and the data they've been entrusted with.
Three Words: Backup, Backup, and Backup
With property management firms needing to collect, maintain, and preserve a vast amount of data, the right IT solutions will be necessary to protect that data. One key layer of protection that your firm will need is a comprehensive and properly maintained data backup. We recommend that your backups follow what is known as the 3-2-1 Rule… at least three copies of your data, stored in at least two physical places, at least one of which being offsite. Furthermore, this data should be encrypted as it is transferred to and from your backup to help prevent any outside tampering. Keeping this kind of backup will help your property management firm recover more quickly if a threat does appear. Fortunately, this has been the standard for just about any business. With that being said, property management firms certainly need to avoid relying on consumer-based data backup systems like USB drives and home NAS devices. You just simply don't get the reliability, especially in the event of a disaster.
Of course, Massachusetts businesses of any kind (including property managers) can't go about making these preparations without a proper strategy. Even backup copies of data are still covered by the Massachusetts Data Protection Law, so you'll likely want some expert assistance when it comes to setting up your backup and maintaining it.
Preventative Measures
Various cyberattacks, like ransomware, have only increased in prevalence as of late. This makes it all the more important that you have the solutions in place to keep these threats from impacting your firm. We recommend that you involve a variety of safeguards, including:
Spam protection, to minimize email-based distractions and potential threats
Centralized, managed antivirus, to prevent malware from making it into your network
A managed firewall, to keep unauthorized traffic and content off your network
Patch management, to ensure that vulnerabilities are remediated
Team training, to ensure your employees are aware of threats and understand what they are to do when they are encountered
These safeguards and strategies can go a long way toward protecting your business from external threats. Please don't hesitate to contact us with any questions you may have about these tools.
Wi-Fi Maintenance and Internet Upkeep
While the Internet is—beyond question—a useful tool for business purposes of all kinds, it can just as easily serve as an equally useful tool for a cybercriminal. This means that you need to make sure that your business' Wi-Fi network and Internet are maintained not only to optimize their function, but also to ensure that they remain secure. Here are some best practices for wireless network security.
For property managers, if you are offering guest or resident Wi-Fi, you'll need to ensure that it is set up properly and maintained to protect your tenants. Installing a consumer Wi-Fi router or using the included hardware from your ISP isn't going to do that.
We can help you accomplish both considerations, optimizing your business' network itself while simultaneously ensuring that access to unauthorized content is denied through content filtering software. Now is the time to consider investing in a wireless site survey to get a more complete picture of where you stand. Once your site survey is complete, you will be able to better understand how your infrastructure may be hindering your Wi-Fi access.
Ransomware and Phishing Preparedness
A few short years ago, ransomware was a relatively unknown attack vector. Recent news has made it clear that it is amongst the primary cybersecurity concerns that a business should have. Massachusetts takes cybersecurity seriously and has created a series of best practices detailed in the state's data protection law, 201 CMR 17.00.
While ransomware can be delivered in many different ways, a favorite amongst cybercriminals (at the time of this writing, at the very least) is far and away via phishing attacks. For the criminal, it's simple, cheap, repeatable, and effective. By convincing a member of your team to submit a password or download an attachment, a cybercriminal posing as a trustworthy contact can potentially introduce malware or ransomware across your entire network. The Bay State's transportation industry was impacted through this very means not all that long ago.
While ransomware has become increasingly difficult to mitigate, there are still a few practices that you can impart on your team meant to help them spot and mitigate a phishing attack. Becoming more effective at spotting phishing is of itself really useful for property managers in particular, as well. Just imagine the damage that a cybercriminal could do if they managed to phish your company's bank accounts from your organization, and in turn used those to target the financial institution in your name.
We also recommend implementing two-factor authentication protections wherever the option presents itself, to reinforce the security of your network and other business accounts even further.
We Can Help Property Management Firms Fulfill Their Security Needs.
In addition to the many ways we can assist a property manager with their operations, we also have the means and experience necessary to help them keep those operations more resilient against cyberthreats. Don't wait until it's too late to do anything and you've already been attacked… give us a call today to find out what we can (and will) do to assist you. Reach out at (774) 213-9701.
Comment for this post has been locked by admin.
By accepting you will be accessing a service provided by a third-party external to https://www.datalyst.net/