Does Your Current IT Provider Fully Realize Your Needs?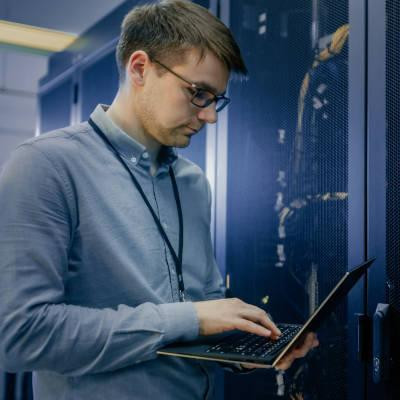 This might sound familiar for some of you, especially if you are in the construction, engineering, or architecture business, or any other industry that has pretty demanding computing needs.
Some industries require better hardware to handle the demanding software and work that needs to be done. Typical office workstations and infrastructure might work great for typical offices, but when you are working with AutoCAD, handling massive floor plans, accessing and sharing complex documents, and trying to get it all done within budget, the lower-end just isn't going to cut it.
Does It Feel Like Your IT Provider Just Doesn't Get It?
You aren't alone. Seriously—it's actually one of the hidden flaws in the classic "proactive managed IT" playbook.
Here's a little history lesson about OUR industry that will help explain what I mean.
A long time ago, computer shops and IT companies were in the business of selling computers and IT hardware. Depending on the company you were working with, some of them would often try to upsell customers and clients to pay for more expensive, faster, beefier hardware. Sure, they'd make money on the installation, and when something were to go wrong and they'd need to make a service call (break/fix), that too would be billable.
This made IT expensive, unpredictable, and in some cases, a little unnecessary. Some office workers were getting computers that were over-equipped, with massive hard drives that went underutilized, and other specifications. Moreover, while there were often relatively inexpensive methods to increase the productivity of slower or older computers, there was more money to be made in replacing them with newer, more expensive hardware.
Then, a lot of IT companies found a better way to do things. They switched to a managed IT model. Instead of focusing on hardware sales (which isn't all that profitable AND doesn't really serve the client all that well in the long run), many IT companies started to offer support as a service. At Datalyst, this is how we handle most agreements with our clients—we establish a flat monthly rate to handle the upkeep and support of your entire network. It's been a great model that works out for everybody, especially the businesses we support.
But there is a sort of built-in caveat: in order to keep costs low, a managed IT provider needs to establish a baseline of routines and best practices. For some IT companies, this sort of limits what they are comfortable doing.
For example, one company might decide that they need to work with very specific hardware, or certain vendors that they trust, and build all of their processes around that. This keeps their costs low, and it works in the favor of most, but not all, of their clients. Again, it's not a bad model, but it does cause issues when their clients have greater demands.
We Understand Your Technology Needs Might Be Unique
At Datalyst, we have been working with clients in the engineering industry, the healthcare industry, manufacturing, architects, and many others for a long time. When we establish our best practices and workflows, we always have to keep the demands of our clients in mind. There are a lot of businesses that we serve that aren't traditional offices and have much higher demands for their computing.
You can't really blame an IT firm for not understanding your business, but it isn't something your business should have to deal with—it's not your job to be researching hardware and network equipment that would best suit your business. This is where services such as vendor management or a vCIO would be of great value to your business.
We might sound like we offer a lot of the same services as your typical IT support company, but we truly do understand the minutiae that sets all businesses apart, and we're always prepared to handle complicated, unique situations and complex IT environments. Moreover, as a Southern New England business ourselves, we are familiar with the unique business environment and local areas of concern.
If you feel like your existing technology isn't pulling its weight, give us a call at (774) 213-9701—we can at least discuss your options and guide you in the right direction!
Comment for this post has been locked by admin.
By accepting you will be accessing a service provided by a third-party external to https://www.datalyst.net/