Tip of the Week: Make Your PC Faster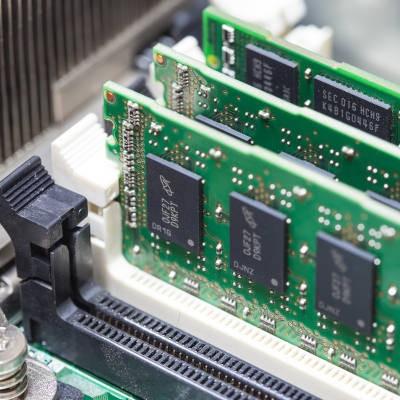 Does your PC feel sluggish these days? If you are working remotely, and your computer is slow, it can be really frustrating and make it harder to do your job. Before you buy a new computer, here are some tips to squeeze a little more life out of what you already have.
Three Tips to Make Your PC Faster
Many Southern New England remote workers are considering whether or not to buy a new computer as they find their existing set-up cannot perform at the level they need. As remote work is here to stay, these issues need to be addressed; and fortunately, the solution may not require users to buy a new computer. There are a few basic upgrades you can do to breathe new life into your PC.
Swapping from a HDD (Hard Disk Drive) to an SSD (Solid State Drive): There are basically two types of hard drives on the market these days, at least as far as consumer-based computers go. There are the older, traditional HDD and the newer SSD design. For many years, SSD drives were much more expensive than HDD, but that has changed for the most part. SSD speeds are up to 15 times faster than their older, mechanical counterparts, which can make a considerable difference in how responsive your PC feels. Moreover, the lack of physical components (as with an HDD) gives an SSD a higher level of stability and reliability on top of the performance kick.
Swapping a hard drive requires a little planning and some technical know-how. You'll need to migrate all of the data from one drive to the other, or make the decision if you are just taking a backup and doing a fresh install of your operating system on the new drive. It's a normal, everyday procedure for most IT professionals, and we encourage most users to get professional help before they buy a new drive.
All that said, this is usually one of the most cost effective ways to speed up an older system, provided that it's using a traditional HDD.
Increasing the Amount of RAM: While the SSD increases the speed at which your drive responds when writing and reading data, more RAM gives you the ability to have multiple programs running simultaneously. If you have waited for a window or program to open or felt a lag when switching between applications, it is most likely due to a lack of memory.
Minimum requirements should be considered just that, the bare minimum to get the application to open, but it may not be productive. The minimal amount of RAM your PC should have is typically 8 GB these days, and for most people, you should be looking at 16 GB. If you have less than 8 GB, definitely consider upgrading.
If this tip sounds familiar, that's because it's one of the longest-running quick fixes to bring an older PC up to speed. Even back in the old Windows 95 days, you could get a lot more life out of a computer just by purchasing more RAM. Of course, back then, computers only had a small fraction of the RAM they do today, modern computers need a lot more to perform the types of processing we require of them.
Bonus Tip: Need to know how to find out how much RAM you have? Click on the Start menu, and type "about," in the search box, and press Enter when "About Your PC" appears. Scroll down, and under Device Specifications, you will find "Installed RAM."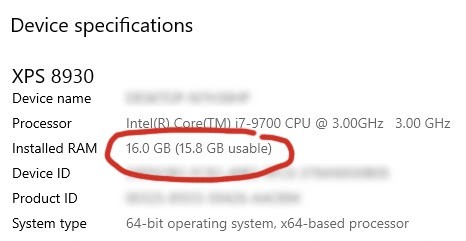 One more thing—just like replacing your hard drive, replacing or upgrading RAM should be done by a professional. While it is technically easier to stick new RAM into most desktops (compared to swapping the hard drive), you'll want a tech to review your hardware to determine if your system can even support more RAM, and specifically what kind of RAM would work best.
Declutter your Hard Drive: Take advantage of the cloud. Chances are your hard drive is full of photos, videos, and music, all of which are taking up storage space and can be off-loaded to the cloud. Also, take a moment to review and uninstall unused applications; you'll be surprised at how much disk space and memory unused programs can retain. A well-maintained hard drive is a nimble one.
This doesn't mean that simply having files on your computer inherently slows it down, but if your system drive is full or nearly full, it will slow things down considerably.
Increase Productivity By Speeding Up Your PC
As workers continue to adapt to the current business environment, many are discovering they are hitting the limits of their personal computers and are asking the question, "Should I Just Get A New Computer?" The trigger for whether or not to repair, replace, or upgrade your computer is a desire to reduce downtime and remain productive. We understand that a well-performing computer is essential to these goals and offer a wide range of solutions to keep you up and running. As New England's dedicated computer repair company, we offer the kind of IT support your business needs.
Keep your computer operating at its best! If you have questions about your business' systems contact us at (774) 213-9701 today!
Comment for this post has been locked by admin.
By accepting you will be accessing a service provided by a third-party external to https://www.datalyst.net/