What Can My Business Get Out of a Wireless Site Survey?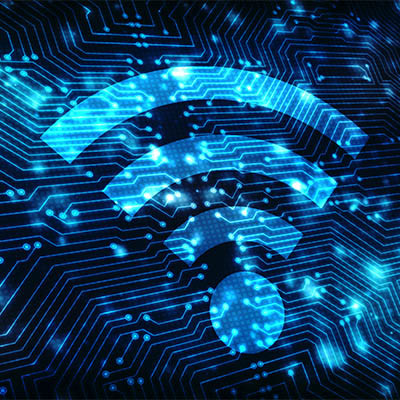 Internet connectivity is a critical piece of a business' infrastructure, particularly if that business intends to work productively. With wireless internet access now effectively the norm, there are various benefits to be had through the strategic use of a wireless site survey. Let's go over some of these advantages.
Is Your Wi-Fi Less Than Dependable?
If you or your staff are always having to reconnect to the Wi-Fi, or experience random disconnects or weird speeds throughout different areas of your office, it is likely due to either physical infrastructure getting in the way, wireless interference, or faulty/misplaced wireless access points. There are plenty of ways around each issue, but before you simply throw money at the problem, it's best to have a wireless site survey done.
What is a Wireless Site Survey?
A wireless site survey is effectively what it sounds like it would be: an evaluation of a workspace to determine whether its wireless connectivity is sufficient throughout, identifying problem areas so they can be mitigated. With mobility and constant network access now considered essential in many offices, solving everyday connectivity headaches can go a long way.
In addition to this, there are numerous operational advantages that conducting a wireless site survey can offer.
What Benefits Can a Wireless Site Survey Offer?
Minimizing Business Costs
Without the kind of data that a wireless site survey allows you to generate, you'd effectively be designing your business' network via trial-and-error. As a result, your technology could very well be costing your business more than it needs to (or, for that matter, should). Conducting a wireless site survey allows you to make the optimal investments to fulfill your needs without overshooting them.
Furthermore, none of your technology operates in a vacuum, your Wi-Fi doesn't exist separate from the rest of your technology. This is the benefit of investing in managed IT. Managed IT is the unifying factor that places all elements of your business technology into one organized solution. Managed IT is designed to increase productivity, by reducing inefficiencies in your technology.
Help to Prevent Security Issues
It should be no surprise at this point that sufficient business security needs to be prioritized. A wireless site survey is a great way for you to identify potential vulnerabilities in your existing network that could otherwise take your network down or result in your data being stolen. A professionally conducted survey can help you to shore up such issues. To get you started, here are 9 best practices for wireless network security.
Maintaining Sufficient Connectivity for Your Operational Needs
Quick question for you: how much bandwidth does your business require, and can that kind of bandwidth be efficiently delivered throughout your location? A wireless site survey can help you to establish this accurately, informing you of any changes that may need to be made to ensure that everyone can operate effectively.
Decrease Downtime
Downtime is a significant issue for businesses, so any means of diminishing it should be pursued. A wireless network survey is a good way to prevent network outages from being the reason that you experience a downtime event, in part by identifying outdated and unreliable components so they can be upgraded.
Preparing for Tomorrow, Today
Finally, a wireless site survey allows you to more effectively make plans for the future of your network. Having a roadmap to follow will help you optimize your ongoing improvements and updates. Why move forward blindly when you'd be more successful with a carefully reasoned strategy to guide you?
We are here to help you ensure that this all happens. We can assist you in conducting your survey, and in making the appropriate plans based on its results. As a Massachusetts business ourselves, we are familiar with the structures native to our location and can design your wireless installation to operate at peak efficiency within them. To learn more about our solutions and services, give us a call at (774) 213-9701 today.
Comment for this post has been locked by admin.
By accepting you will be accessing a service provided by a third-party external to https://www.datalyst.net/