Three Tips to Get Your Remote Workers Up and Running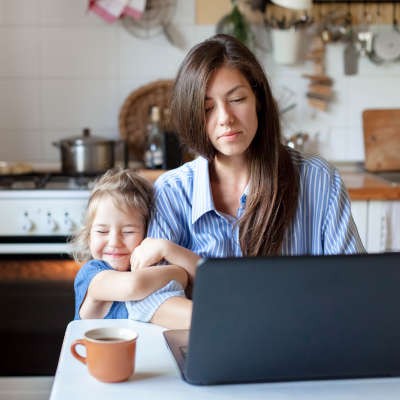 Massachusetts joins the growing list of states requesting, and in some cases requiring, businesses to shut down and people to stay at home to combat the spread of coronavirus. Many businesses like yours are facing a grim reality; and business owners are being forced to make some very hard decisions. Fortunately, many businesses can continue to operate--provided that their employees can work from home. Remote work allows your team to remain safe from infection while still doing their jobs. Here are three tips to get them ready.
Massachusetts Enacts Remote Work Order
On March 23rd, Governor Baker issued an emergency order.
"Requiring all businesses and organizations that do not provide "COVID-19 Essential Services" to close their physical workplaces and facilities to workers, customers and the public as of Tuesday, March 24th at noon until Tuesday, April 7th at noon. These businesses are encouraged to continue operations remotely."
If you're not one of the essential services sectors, you must close your offices. For more information about COVID-19, visit the Massachusetts Department of Health Coronavirus Disease webpage.
If you're not sure if you're an essential service, here's a list of COVID-19 Essential Services applicable to Massachusetts. That said, the majority of businesses in Massachusetts will not qualify and will have to close their workplaces. While it can seem a daunting thought to close your office for an indefinite amount of time, there are many businesses that can continue to operate and support their customers, but they will need to invest to enable their team to work remotely. Here are three steps to ensure your team can do so successfully.
Give Them the Means and the Access
When we help a client design their network, we often try to make it as flexible as possible. Many of our solutions make it easy for staff to gain access to their email, documents, and sometimes even their applications from anywhere. When that infrastructure isn't in place, it's usually fairly straightforward for us to set up for most businesses.
Giving your staff secure remote access means they can safely get to everything they need to do their jobs from anywhere as long as they are connected to the Internet. During normal circumstances, that means your sales team can access everything while on the road, your C-levels can work while attending events, and if an employee needs to stay home to babysit a sick child, they can continue to perform their work duties. In a pandemic, it means you can stay in business.
You can either provide access by giving employees the ability to securely remote into their office workstation, or utilize a VPN. Often both solutions are used in different cases. Either way, we can help your business and its employees get access from home so you can continue to function.
Take Advantage Of Cloud Computing and Benefit From Real-Time Collaboration
Chances are the majority of your team are already familiar with cloud-based productivity tools such as Office 365. But most likely haven't fully explored what the suite can really do. Office 365 offers a wealth of collaborative and communication tools, allowing your team members to be productive and in touch while they are out of the office.
Featuring:
Outlook
Word
Excel
PowerPoint
Access
OneNote
Team SharePoint Site
...as well as an online meeting place with HD video and screen sharing, Office 365 makes your team's homes full-fledged offices.
Since team members can share, collaborate, and communicate on projects using cloud technology, it's simple to work in the same project. Thanks to an integration with Microsoft Exchange, SharePoint, and Skype for Business, your team is never out-of-touch with each other or your clients. Moreover, by taking advantage of the cloud, all your work is automatically saved and backed up, eliminating the risk of data getting overwritten or out-of-date, providing you with peace of mind.
Invest In Network Security
The truth is, the network security your team uses at home is most likely under-powered. While it would be great to install a UTM for them, the reality is you're going to have work with what your team has in their home. While consumer-grade routers and antivirus software may offer basic protection for the home user, it usually isn't good enough for your business. You need to ensure that once they begin to access your network from their homes, they (or you) need to invest in business-level security protection. This should include high-level spam and virus protection, as well as training in best security practices because the majority of cybercrimes are a result of human error in the form of social engineering attacks.
The good news is that, depending on how you give your staff remote access, your existing security will continue to protect all company data, and all you need to do is continue to ensure that it is working properly.
A Remote Workforce Is Necessary
As the coronavirus crisis reshapes how we do business, the one thing you should consider is adopting and understanding the tenets of the modern office, which can be transferred to your team's home office. If necessity is the mother of invention, this time of crisis is causing most businesses to evaluate whether it is necessary to have all your team members in the office.
Technology allows your team to be as efficient at home as if they were in the office. If you would like more information about new technology solutions to ensure your home-based team can continue to work and support your customers, or simply would like to speak to one of our technology consultants about upgrading your existing technology, call us today at (774) 213-9701.
Comment for this post has been locked by admin.
By accepting you will be accessing a service provided by a third-party external to https://www.datalyst.net/