Datalyst Blog
Datalyst has been serving the Massachusetts area since 2010, providing IT Support such as technical helpdesk support, computer support and consulting to small and medium-sized businesses.
Three IT New Year's Resolutions for Your Business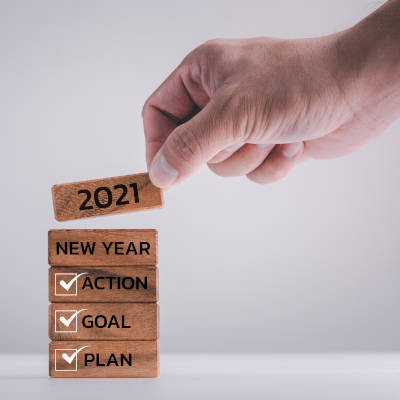 2020 has wound down and the new year has spun up, let's take a moment to consider going beyond the usual New Year's Resolutions of weight loss, quitting smoking, and being a better person—all of which are certainly well worth considering. Instead, let's take a moment to think of ways to better your business, the foundation of your day to day routine. Here are three things you can do to make 2021 a better year than the last one was.
Let's face it, the past year has been a rough time for many of us, and it's no surprise that many of us have indulged in behaviors that we would like to change for 2021. Pandemic weight gain is a real issue of concern for many people, AKA the Quarantine 15. In addition to a whole host of destructive (albeit understandable) behaviors that people have developed to cope with the crisis, there is little doubt; this year will be a record high when it comes to making resolutions. Besides making personal resolutions for the New Year, why not include some for your business?
1st Resolution: Commit to Backing Up Your Data
The most impactful change you can bring to your business for the New Year is to consistently back up your data and store it using best practices. By developing a backup strategy, you set in place the structure needed to be successful. In the case of a disaster, your backup may often be the only thing keeping your business from having to close its doors.
As you may be aware, ransomware attacks are wreaking havoc throughout the Southern New England business community. Despite popular belief, no business is safe; hackers target a variety of industries. Private or public, enterprise or smaller, if you have data, your business is at risk. The most effective way to protect your data and your business is to keep it backed up.
If you can only commit to one IT change for the New Year, we strongly recommend investing in a BDR (backup and disaster recovery) plan. A BDR will allow your business to recover from a natural disaster such as a fire or flood, or one more nefarious in origin such as a ransomware attack. When it comes to your business' long-term survival, Backup and Disaster Recovery can keep you from losing it all.
2nd Resolution: Train Your Team
Clichés aside, your organization is only as strong as your weakest link, and the weakest link in any business will be your team. This fact doesn't insinuate that they are bad at their jobs but acknowledges that humans make mistakes. Knowing this, should you be holding your staff accountable for failed phishing tests?
Hackers know that your technology is designed to resist them, but your human team members may not have the training needed to recognize an attack. Hence, they are part of your organization that is being targeted. Currently, the most popular form of gaining access to your network is phishing. It will benefit your business to properly train your staff to avoid phishing attacks.
Overall, providing your staff with cybersecurity training will pay dividends in the long term as you close another door from which hackers can access your network. Some areas of weakness you should consider focusing on include:
Password Management: Weak passwords are the hacker's best friend. They are easy to break and can expose your entire network to attack. Take a moment to teach your team the do and don'ts of password management.
Email and Content filters: A UTM (Unified Threat Management) solution combines standard security measures into one, easy-to-manage device. A UTM offers content filtering and firewall and virus protection in one device. In many ways, a UTM can be considered the ultimate security defense for businesses.
Managing Shadow IT: It's not surprising that your team members have software they are comfortable using. While useful to them, this software can, if not adequately vetted, expose your system to a host of issues, most often malware. Understanding Shadow IT is critical to keeping your team on task.
While your team is your weakest link, they are a far more significant benefit to your business, but only if you invest the time and effort to empower them to be so. After your backup plan, your next resolution should focus on giving your team the tools to help your data remain secure.
3rd Resolution for Southern New England Businesses: Ask For Help With Your IT
We get it, we do. You've grown your business from the ground up, wearing many hats, rolling up your sleeves, and getting the job done. However, for your business to continue to grow, it may be time to focus on growing your business and let others worry about maintaining it.
Like it or not, there are only so many hours in the day and only so much you can do by yourself.
Technology is continuously changing, and we're sure you didn't expect to have your team working from home for the better part of a year or unable to meet face- to-face with your customers; I know we certainly didn't, but here we are. The "new normal" is now just the normal. What matters now is what lessons we have learned from it.
If you're like most Massachusetts businesses, technology has been an unexpected boon, allowing you to continue to operate with reduced staff, shorter hours, or even entirely remotely, but not without some growing pains. Unfortunately for many Southern New England businesses, perhaps a little too much pain.
However, as a new year starts, now is the time to plan for the future and reflect upon some of the IT issues you found last year and would like to resolve going forward. If your IT concerns aren't resolved, they will get worse and will most likely cause problems for your business when you are probably less-than-able to afford them, like during a pandemic.
Don't wait another for another year to come and go; call Datalyst today at (774) 213-9701 to schedule an appointment and develop a technology plan to help you prepare for the coming year and get ahead of your competition. As Southern New England IT experts, we have decades of experience and as a local company we understand the unique challenges our area presents to businesses.
Comment for this post has been locked by admin.
Comments
No comments made yet. Be the first to submit a comment