Is Your Team Following Best Security Practices When They Work Remotely??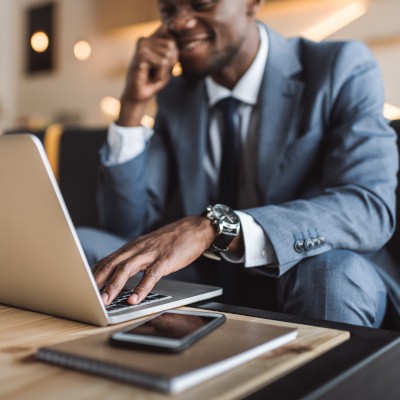 If your business is fortunate, your team may be or is able to work remotely. However, even though your team is not in the office, your business still has a responsibility to secure your clients' data. As your team will always be your weakest link when it comes to data security, you must ask yourself: is your remote team in compliance with Massachusetts' Data Protection Law?
What is the Massachusetts Data Protection Law?
The Massachusetts Data Protection Law outlines the steps and requirements organizations in Massachusetts must follow to keep the data of their clients secure. Created as a means to have standardized requirements, and to protect consumers, some of the standards include:
Any personal data your business collects must be encrypted.
There must be policies dictating how both physical and digital records are kept and stored.
Network security controls must be put in place.
An organization must abide by risk management policies.
Employees need to be trained in proper data security practices.
Any data breaches and policy changes need to be documented.
All third-party providers with access to data must maintain the same requirements.
While these regulations seem to be common sense today, when the law was first enacted in 2010, there were no consistent security policies in place and consumers paid the price. As many businesses are finding themselves with a remote workforce, once again a lack of consistency is of concern. Suddenly, each team member is back to doing their own thing, this time from their own device.
While the data protection law applies to all businesses, some businesses are more likely to come into sensitive client data. This is of particular importance for organizations responsible for sensitive information, such as law firms and medical organizations; but make no mistake, all businesses are responsible for and are required to adhere to data protection.
What Makes A Business Well-Suited to Work Remotely?
There are many professions well-suited to work remotely, particularly during the COVID-19 crisis. What these businesses have in common is being able to take advantage of technology to support social distancing guidelines in ways many other industries are unable to. For example, businesses that are good candidates for remote work are able to:
Create documents with e-signatures, removing the need for clients to physically receive documents in order to sign them.
Change paper documents into electronic records. Doing so provides a few advantages:

Increases security of documents
Allows documents to be retrieved in the event of a business-damaging disaster
Grants remote workers the ability to access documents via the cloud

Able to take advantage of video conferencing tools, such as Office 365 and others, allowing remote workers and clients alike the ability to communicate from their respective locations.
So we see, certain businesses are great candidates to transition to and support a remote workforce. The one area of concern lies in how your remote team handles client data. With the Massachusetts Data Protection Law in place and its penalties, there is no room for compromise.
Data Security Best Practices For Businesses
While issues with hardware can be relatively straightforward to address, and compromises can be made; data security requires a business to be proactive, not reactive. One thing to remember is that your remote team will use the practices they use to protect their own data when they interact with your client data. As we know, your team will always be the weakest link when it comes to data security, so it is critical you enact best practices when it comes to your remote workforce.
Datalyst is the New England data specialist and we offer a wide range of managed IT services to help your business not only survive this crisis but thrive once it has passed. Best practices are just that, the best methods to allow your business the ability to keep your clients' sensitive data safe and secure.
These methods include:
Password best practices:
Configure Firewalls: A firewall, whether software or hardware-based, is one essential piece of equipment your remote team will need. If your budget allows, consider investing in UTM (Unified Threat Management) measures, which provide a wealth of benefits, in one package.
Data Backup and Business Continuity Planning: Your remote team probably doesn't have robust physical protections in place, such as high-level surge protectors or replacement parts for their computers. Your best bet is to ensure your remote team's data remains accessible, in case of a disaster, by keeping your data backed up and secured.
Staff Training: As we noted earlier, your team will only use the level of due diligence they use to keep their own data safe unless they are trained in best practices. Without staff training, you may find your network under constant attack, as your team creates holes for intrusions to enter.
At Datalyst we offer hardware, software, and cloud solutions that can provide your firm with substantial value and peace of mind.
Communication Is Key To Success
With a proactive remote work and telecommuting strategy, your business can provide your customers with the attention and diligence they expect, while allowing your team to remain productive. Consistent communication and security best practices will demonstrate to clients and prospects that your organization will continue to provide the service you're known for and that you can be relied upon during moments of crisis.
For more information about our flat-rate IT management services, or the solutions we use to make organizations like yours run more efficiently, call us today at (774) 213-9701.
Comments
No comments made yet. Be the first to submit a comment