How to Be Prepared for the Next Major Disruption to Business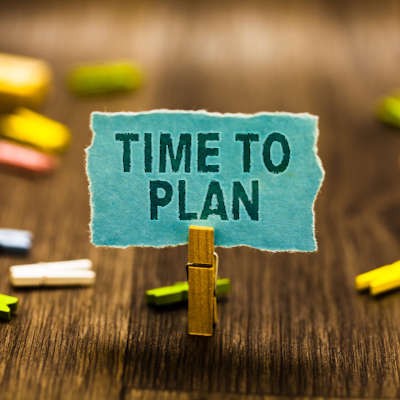 At the time of writing this, it has been a little over a week since Governor Charlie Baker had declared that Massachusetts enters Phase 2 of the reopening plan. As many businesses have had to make massive changes over the last several months, a growing number are starting to settle in this new normal.
Now that we've been reminded just how much a situation outside of our control can affect our business' and, potentially, our livelihoods, it's time to look at ways to mitigate risks when future unforeseen events happen.
First, let me say that it has been frustrating for a lot of organizations and businesses across Massachusetts (and the rest of the United States, and the world) as we all cope with the pandemic. It has been much harder for some than others, simply due to the type of work. As someone who is passionate about my own business and constantly concerned about our own growth, the safety and livelihood of our staff and our clients, and that of the local community, my heart goes out to those who have been struggling the most.
It is my hope that through this, we can all identify changes to make within our businesses to prevent future disruptions from hitting so hard.
Let's Look at Businesses that Thrived for Insight
Your Reaction Time Matters
There are a lot of cases where businesses responded to the pandemic quickly, and were able to manage with minimal disruption. I'm not just talking about massive corporations either, although if you look at how quickly big box chains reacted, and the amount of infrastructure they were able to deploy at the scale that they did, there are definitely things to take into account.
For example, many local Massachusetts big box retailers and grocery chains were quick to establish social distancing signs, floor decals, checkout shields, sanitizer stations, and onboard additional staff.
A lot of that infrastructure was developed quickly and distributed and deployed extremely quickly to protect workers and customers alike. This trickles down to third-parties who work with the retailers. Print businesses that produce signs and floor decals for retailers reacted to the pandemic with new products to mass produce for their customers, and allocated resources to handle the rush.
The point is, it is the speed at which these companies reacted that made a difference.
Flexibility Can Soften the Blow
What about the knowledge sector - the office environment? Many businesses were able to continue operations because they were able to send their workers home. Of these, some were already well-prepared to do that. For example, law firms, schools, accountants, engineers/architects and other professions are well suited for remote work.
At Datalyst, we've been encouraging Massachusetts businesses to rely less on on-premises hardware and software and to allow yourself to be more flexible when you can be and that means migrating to the cloud when able. It's not only a good practice, but it's simply the trajectory of modern business. Most everyday applications are in the cloud these days, and for many businesses, the idea of hosting expensive servers on site has been a thing of the past for years. Now is the time to consider hosting your server in the cloud.
The same goes for how you take care of your infrastructure. Do you routinely maintain all of your hardware and software that runs your business? Is it all well-documented and audited regularly? Making drastic process changes or reacting to unexpected disruptions becomes much easier when everything is organized and maintained. This is where an investment in managed IT can pay for itself.
We've had several clients that we've helped establish remote access for, and many were already prepared for it and just needed a little assistance getting settled. While the pandemic caused disruption to their business, they were able to react quickly, and then adjust their processes without massive delays or ground-up expenses.
You Can Prepare Your Business for Any Disaster
First and foremost, all businesses need a Business Continuity Plan. A BCP outlines strategies to take when your business is disrupted by something major and unexpected. Here are a few things that you'd typically find in a solid BCP:
Important contact information (emergency services, vendors, insurance, internal contacts, etc.)
Who can declare an emergency or disaster
Internal and external communication strategies
Potential threats you may face and how you would respond to each
Evacuation procedures
Client contacts
Hardware and software inventory, licenses, warranties, etc.
Backup facilities and remote work procedures
Data redundancy and restoration instructions
Every business is going to have different requirements and strategies to apply to their BCP, and it's important to test and update it regularly.
For example, now that we have all seen first hand what a worldwide disruption to business can do, what can we change about our strategies to be better prepared?
Here are some ideas to add to your BCP strategy:
Ensure as many users are readily equipped for remote work as possible
Build clear documentation for working remotely, both as a refresher and to help new employees with a guide to working remotely
Establish official solutions for remote meetings and conferencing, and again, document how to use them
Even when things normalize, consider investing in an IT assessment to test your remote workforce strategies - schedule a half day and attempt to have your workforce perform their job from home
Ensure data is stored securely, but accessible to those who need it
Have laptops on hand and configured for staff to use - even better to store them offsite, just in case. A hardware as a service agreement can make it simple to ensure your technology is up-to-date.
Establish roles in your organization to handle communication and notifications for clients
On top of having a clear, tested BCP, you'll also want to cover all of your bases with your infrastructure so it doesn't fail during a disaster and cause extra strain on your staff, your bottom line, or your budget.
If you need help establishing parts of your business continuity plan, or you need assistance with your IT, don't hesitate to give Datalyst a call at (774) 213-9701 to schedule a free consultation.