How Managed IT Brings Your Technology Together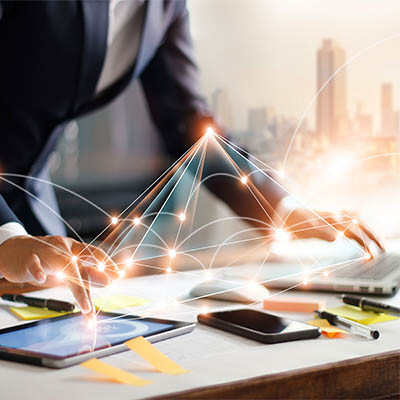 Does your business rely on a variety of unrelated technology? Are you struggling to cobble together old hardware with new software? If your organization's technology is more miss than hit, learn how managed IT brings your business stability.
Is Your Business Technology Generational?
If you're like most businesses, your technology has been collected over the lifespan of your organization's existence. As technology is constantly evolving, you can imagine what challenges can arise from supporting technologies that can be generations apart. Not only are there compatibility issues with hardware, but your business is at risk of cyberattack due to outdated or unpatched software and hardware.
The standard procedure for businesses using multi-generational technology is to keep patching the pieces and making compromises to keep everything running as best they can. Unfortunately, these compromises can lead to a wealth of issues, ranging from exposing your system to threats to losing the support from vendors. On top of that, you could be limiting the customer experience as well, if your clients interact with any of your technology.
Why Supporting Services Individually Isn't Effective
When we consider some of the biggest challenges facing businesses today, such as cybersecurity, we realize that there isn't just one thing that allows a cyberattack to happen. There are often several factors that contribute to the cybercriminal gaining access to your data.
Some of these shortcomings include:
A lack of 2FA or Password Management
Ineffective cybersecurity training for your employees
Maintaining out-of-date hardware and/or software
While your business could address each of these issues on a piecemeal basis, the reality is each problem compounds another one. For a solution to be effective, it needs to incorporate a solution that benefits all areas of concern, not just the one you're focused on.
For example, if you don't have spam protection, your team is probably getting bombarded with suspicious emails. However, even with spam protection, a phishing email may still slip through. If you don't train your employees to recognize a phishing attack, they may fall for the attack, exposing your network. Moreover, all your cybersecurity protections can be for naught if you don't have a backup and recovery plan.
By treating the source of a problem and not the symptoms, comprehensive IT support increases your business' capability to reliably provide its customers with the level and consistency of service they expect. This, in turn, helps your business to grow.
How Managed IT Can be the Solution
The goal of managed IT is to provide your business with comprehensive IT support from soup to nuts, bringing with it the best practices of modern technology. When you invest in Managed IT, you receive a unified plan designed to increase your organization's productivity, security, and of course, your bottom line. Your organization can take advantage of a complete technology blueprint for your business' IT with managed IT.
Southern New England businesses, now is the time to stop treating your IT as individual parts and not part of a bigger picture. When you invest in managed IT, you partner with a team of IT professionals who can ensure your technology is treated as an essential part of your business and not an afterthought.
Call Datalyst today at (774) 213-9701 to learn more about comprehensive IT support and how managed IT can provide your business with a total solution to your technology woes.
Comment for this post has been locked by admin.
By accepting you will be accessing a service provided by a third-party external to https://www.datalyst.net/