Properly Managed IT Can be a Game Changer for Massachusetts Businesses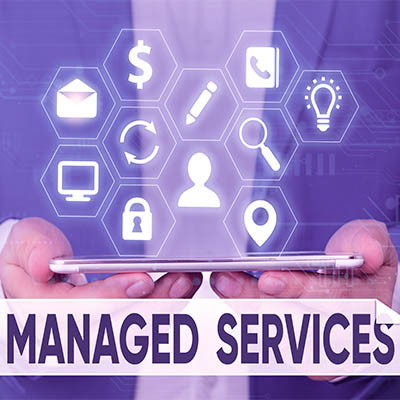 The last year and a half has ushered in many valuable lessons, and for many smaller businesses, the takeaway was the importance of good people and reliable technology when it comes to making major shifts to how a business operates.
From the technology side, many businesses struggled to obtain normality in a world that suddenly shifted to remote. If you managed to do it on your own, we applaud you. We saw the struggle and were able to assist with our clients through technologies we had been using for years, and for the most part, it paid off.
For businesses that don't feel they have a reliable resource when it comes to handling the entire wall-to-wall scope of their technology, we encourage you to look into managed IT.
What is Managed IT?
Let's consider the very definition of "managed" in the context of managed services—to administer or regulate resources. So, really, what a managed IT service provider does is assist businesses with their essential IT needs by administering (there's that keyword) the technology solutions and support that these businesses require to remain productive and secure. These services are provided in exchange for a monthly subscription fee, rather than on a case-by-case basis.
In doing so, we deliver benefits to Southern New England clients in a multitude of ways.
How Does This Differ from the "Typical" Computer Repair Company?
A whole lot. Although Datalyst has a background in technology, including fixing computers and selling tech solutions to help businesses become more productive and profitable, that has really become the smaller part of what we do.
For us, it's less about getting you to buy the latest and greatest technology, and more about aligning it to your ever-shifting business needs. This includes being prepared for worst-case scenarios and offering the flexibility to make adjustments to how your staff works without typically rehauling everything.
For example, when many of our clients needed to send their workforce home for the pandemic, more often than not, their networks were already mostly prepared to do so. We've always made efforts to follow the most modern IT best practices, which include having secure and reliable remote access. For businesses that took a more ad hoc approach to their technology, that transition would have been much more complicated.
Let's go over a few of the benefits that you could expect from a relationship with a managed service provider:
Peace of Mind
First and foremost, how beneficial would you find it to have a major source of business stress just—whoosh—taken off of your plate? If you're like most business owners, I'm sure it'd be a welcome change.
Managed services accomplish precisely this by ensuring that your essential technology is maintained and reliable. With this assurance, you can turn your attention to other matters, confident that your IT will not be the source of issues. How would you like that much more time and energy to devote to your other business objectives?
Improved Productivity
It's a simple equation: if your business' technology works better for your team members, they'll be able to more effectively accomplish their tasks, boosting their overall productivity. What business wouldn't want that?
Protection Against Cybercrime
Here's the thing about cybercriminals: they're diligent, and there are a lot of them. As a result, there's a good chance that you'll wind up in an attacker's crosshairs… especially with so many attacks now using automation so that the criminal responsible can scale up their efforts, effortlessly. You can't rely on chance to protect yourself, but you can rely on us to do so. We'll use all of our considerable skills and the tools at our disposal to make sure that your infrastructure remains secure and your team is prepared to spot threats.
Reduced Downtime, Leading to Reduced Costs
With a team of professionals keeping an eye on your infrastructure, you'll be less apt to experience downtime events—events when your technology is unavailable due to some issue—and because of this, you'll waste fewer resources and incur fewer wasted costs as a result. In this way, managed services are a clear win-win.
Reach Out to Us to Find Out More
Interested in learning more about the benefits that managed services can offer you? Give us a call at (774) 213-9701 to learn more today. Massachusetts businesses, don't settle for second best… Datalyst is ranked among the top 501 Global Managed Services Providers.
Comment for this post has been locked by admin.
By accepting you will be accessing a service provided by a third-party external to https://www.datalyst.net/