Is Your Massachusetts Business Prepared for Extreme Winter Weather?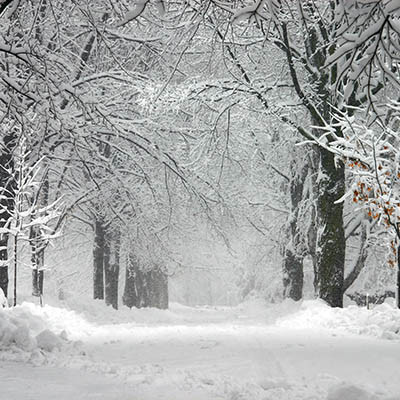 With the foliage of New England turned orange, yellow, and red, it's time to start planning for the disaster that the extreme weather of a Southern New England winter could bring. If you wait for the first winter storm, it could be too late.
Has Your Business Experienced Extreme Weather?
For many of us, extreme weather is expected as the norm throughout much of Massachusetts and other Southern New England locations, but it is critical that businesses are prepared. Flash floods, extreme cold, or excessive amounts of snow can wreak havoc with some organizations' business infrastructure.
When it comes to risk due to natural disasters, they don't necessarily have to be critical, state-of-emergency events that affect communities for weeks. It doesn't take much water or an electrical surge to damage the technology your business depends upon. If your business is knocked out of commission, even for a short time, chances are it will suffer financially. This is why you must take steps to ensure your business will be up and running as soon as possible, regardless of the cause.
Don't Let It Be Too Late... Protect Your Business!
What are you going to do when disaster strikes? While managed IT services can provide your business with a wide range of benefits; if your provider isn't ensuring that all of the data in your business is backed up both onsite and offsite, you are taking a huge risk.
Far too often, businesses find themselves in a situation where they need to depend on expensive data recovery services to recover data from a failed hard drive. That's something we can help you do, but it's never as simple as it sounds. There is no guarantee that data can be recovered from a device that has been damaged, even if that damage was just an electrical shock or some other common hardware failure. This is sort of a "Hail Mary" of disaster recovery, but it should never be relied on. It's just not reliable in and of itself.
We don't think this is news to most of our readers. Many will probably have some sort of backup solution in place. A backup is the most effective preventative measure you can take to protect your data from a disaster, either natural (fires, floods, and lightning) or man-made (user errors and cyberattacks). However, there is a big separation in the quality of a backup solution that can be all the difference in the world when you really need it.
For example, simply plugging a consumer-based external drive to your workstation or server does constitute a backup, but if it isn't backing up EVERYTHING it needs to, you are likely going to have a hard time getting back up and running. For example, consumer backup solutions aren't really designed for backing up the database of your line of business applications, or storing your Active Directory setup on your main servers. If your server goes down and there is an issue with the data, that little consumer drive isn't going to save the day. These solutions are great for home users who want to store their photos in a secondary location, but your business needs to do better.
What Are Best Practices to Back Up Your Data?
First and foremost, you need to have a backup and recovery plan. While backing up your data is great, you also need to be able to recover it. This is why when a managed service provider talks about backing up your data; they usually do in relation to recovering your data. This is known as BDR (Backup and Disaster Recovery service), and is considered a key component of your business continuity planning.
A BDR service provides a variety of services, including:
Customized backup - Every business is unique and should have the option to select the data vital to them, and not just focus on files and documents. Your CRM system, your email, and other platforms at play should be included in your backup, unless they are being backed up automatically in the cloud. Even then, more redundancy is a good thing when it comes to data and accountability.
Adherence to the 3-2-1 rule for ideal data protection - Simply put, your backup should keep at least three copies of your data. These copies should be stored on at least two different media types, one of which kept offsite (preferably in the cloud). This transfer process needs to be automatic (the data needs to always be updated offsite) and secure (the data needs to be encrypted before transferring over the Internet).
Incremental updates - Data is continuously updated throughout the day once the initial backup is taken instead of overwriting all the data every time it is backed up. This way, if something were to go wrong, you'd lose a minimal amount of data. It also makes it quicker to recover only the newest data instead of spending the time to recover everything.
Professional support - When it comes to restoring your data, every minute counts. This is why it is essential whoever is managing and maintaining your technology is available 24/7. The longer your business is offline, the greater the chance you lose your customers' confidence that you are a reliable business.
Prove it works by testing it regularly - If you can prove that your business can survive off of the backup, it will prove that your business can survive a disaster.
Instead of purchasing these services piecemeal, consider investing in Disaster Recovery as a Service (DRaaS). DRaaS ensures all digital resources, including onsite and cloud-hosted assets, are protected following best practices and are at the ready for restoration. DRaaS provides the best opportunity to get back to business as usual.
Call Southern New England's IT Specialists
Please don't wait until something happens to put your data at risk because it's too late once that happens. If you lose your data, your business may not be far behind. Considering the importance of your data, it would be shortsighted to leave it to chance; with a BDR solution in place, you won't have to.
Finally, Massachusetts has one of the strongest data protection laws governing how businesses protect their data. This is something that your business doesn't want to run afoul of, so now's the time to take ownership of your data. Call Datalyst today at (774) 213-9701 to schedule an appointment. We can help you decide the best course of action and help your organization prepare for any disaster.
Comment for this post has been locked by admin.
By accepting you will be accessing a service provided by a third-party external to https://www.datalyst.net/