Datalyst Blog
Datalyst has been serving the Massachusetts area since 2010, providing IT Support such as technical helpdesk support, computer support and consulting to small and medium-sized businesses.
Is It Time To Downsize Your Office?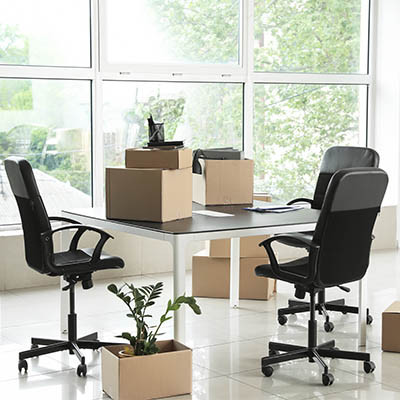 The pandemic has brought about far-reaching changes to the business environment, especially when it comes to the number of people working in an office. If you've found you are no longer using all of your office space, it may be a good time to consider relocating to a more efficient facility. Let's talk about what it takes to reduce your office footprint.
The Remote Workforce Ascends
One unforeseen change due to the pandemic has been the business community's embrace of the remote workforce. It may be hard to believe now, but as little as a year ago, many businesses were not only indifferent to remote work but were outright hostile to the concept. Yet a year later, not only has remote work become part of the business environment to emerge from the pandemic, many businesses have transitioned into a permanent hybrid or even remote-only work environment.
Most of the focus concerning remote work centers on how to best support your team as they take on the challenges that come with being remote. Topics of discussion include increasing the productivity of your remote team or tips to get your remote team up and running. However, the shift to a remote workforce has brought additional challenges to the business community, including a growing amount of underutilized office space.
Invest in a Smaller Footprint for Your Office
Office space remains one of the primary drivers of organizational operating costs, however as cloud-based computing has come into its own, the need for physical office space has been in decline.The pandemic has accelerated this trend and has pushed virtual technology to the forefront. Despite this evolution, many businesses continue to operate their businesses and treat the need for space no differently than they did a decade ago.
For example, a virtual cloud-hosted environment that can include virtual servers eliminates the need for a business to invest considerable resources to develop and maintain a temperature-controlled and secured server room. Most of the central infrastructure of a business doesn't have to be stored on-site, meaning you can reduce how much office space you need. This doesn't just cut down on space either... electricity, maintenance, and the upfront costs of hardware are all reduced. A smaller space takes less to heat it in the winter and less to cool it in the summer, too.
Some benefits the cloud brings to your office is:
The ability to grow at your own pace. Purchase the computing resources as you need them.
The lack of a physical server room can dramatically reduce your overall business costs.
Anytime, anywhere access as long as you have an Internet connection.
Backup and restore functions can be accessed from anywhere, using any smart device. This is a critical tool against a ransomware attack.
Virtualization is just one part of a business' ability to reduce its physical footprint. If you're a business that has reduced your need for space, it may make sense to consider relocating to a smaller space.
Call Southern New England's Office Relocation Specialists
With advancements in cloud computing and increasing access to broadband, the remote workforce is more viable than ever. Virtual technology has reduced the need for much of the physical technology many businesses once considered to be irreplaceable, as well as the space needed to store them. When you combine these factors, it's plain to see the need for businesses to re-evaluate how they utilize their physical space. Simply put, if you're not fully utilizing your office space, you're wasting money. If that's the case, then perhaps you should consider downsizing to a smaller office.
However, moving your business' technology is easier said than done. Office relocation, especially when moving your critical business technology, requires more than a man with a van. Transferring your technology to your new location requires someone who can not only take it apart but more importantly, can put it back together in a way that benefits your business' growth. This is where Datalyst comes in.
Even if you are only reducing the number of in-seat staff by a small margin, it's critical that the new space is ready to work in. We can help with wireless site surveys and establish the proper network drops needed so everyone can work and collaborate without a hitch the moment you start filling in the seats.
As a Southern New England business ourselves, we are familiar with the locations you are considering moving to. With Datalyst on your side, you're not going in blind, risking an unsuccessful transition or loss of productivity because you missed something or a service you need, such as broadband, isn't at the level you require it to be. Call Datalyst today at (774) 213-9701 to schedule an appointment to discuss your business goals and how your technology fits in your overall business plan.
Stay Informed
When you subscribe to the blog, we will send you an e-mail when there are new updates on the site so you wouldn't miss them.
Comment for this post has been locked by admin.
Comments
No comments made yet. Be the first to submit a comment