Employee Spotlight: Jennifer Waite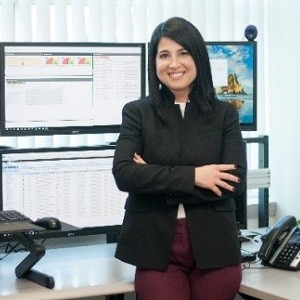 Service Desk Manager
After graduating from the University of Massachusetts at Amherst's Isenberg School of Management, Jennifer began her career as Marketing Coordinator and IT Coordinator for a predominant commercial real estate company.
It was there Jennifer discovered her true passion and in 2011 began her career at Datalyst as Level I Support. Over the years, Jennifer continued to grow with the company and advanced through the Support Desk. After providing quality support services to our expanding client base, Jennifer was promoted to Service Desk Manager. Jennifer now manages the Service Desk and Support team. As Service Desk Manager, Jennifer truly enjoys forming strong working relationships, interacting with our clients and putting their business needs first.
While outside of the office, Jennifer enjoys running, yoga, triathlons, giving back to the community and spending time with her English Bulldog, Luna.
Comments
No comments made yet. Be the first to submit a comment