Datalyst Blog
Datalyst has been serving the Massachusetts area since 2010, providing IT Support such as technical helpdesk support, computer support and consulting to small and medium-sized businesses.
Reminder: It's Always a Good Time To Test Your Backup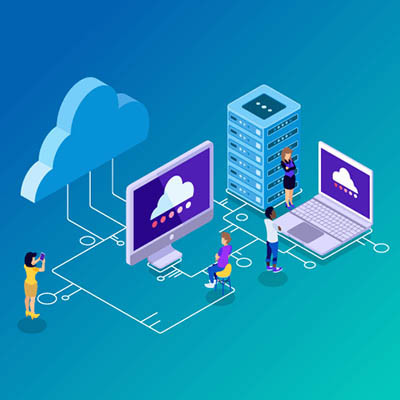 While you hope to never have to use it, your business' data backup is absolutely necessary to both have and maintain. Part of this is ensuring that your backup is reliable enough and can be trusted. Let's go over how to evaluate your backups, and what else needs to be done to confirm that they'll be there should you ever need them.
With bad weather hitting the east coast, it's important to make sure that your data can survive a disaster that disrupts your IT infrastructure. Power outages, brownouts, fire, and water damage can completely obliterate your data, so having an iron-clad backup solution in place is critical.
In fact, it's pretty unlikely that a modern business doesn't have a backup, but it's not uncommon for a business to not have a well-maintained backup. That means that not everything gets backed up, which doesn't help you a whole lot when you really need it. That's why it is critical to audit your backup.
To begin, we need to first ensure that you have a backup that allows you to run such a test.
Can I Test My Company's Data Backup?
You want to be sure that the backup you have in place enables you to simulate the circumstances you'd face if you needed to rely on it at any time. Otherwise, you have no way of knowing if you actually have an effective backup or not.
This is one of many reasons that the consumer-grade backup solutions out there simply aren't appropriate for a business to use. Assuming that you could even run your business processes off of it (which is highly unlikely), it isn't going to do so at all effectively.
Comparatively, modern backup solutions—such as the ones that power our BDR services—enable you to substitute in the backup itself if your primary infrastructure is to go down. The BDR is a lot like the donut tire in the back of the car—it isn't meant to be used for very long, but it's enough to get you someplace you can get yourself back on the road.
How Can I Test My Data Backup?
While your specific situation will influence how a backup test is best carried out, you can count on Datalyst to assist you. Our process typically involves our team coordinating with your team. We'll take your main server (or servers) offline and spin up your backup in their place. This enables you to check if any data is missing and establish that your team can operate off of it effectively. Your team should be able to work seamlessly off of the backup, and everything needs to be in its place.
There are a few critical steps that a data backup test should involve, both before a test even begins and as time passes.
Plan a Testing Routine
Backup testing isn't something to be done when the mood hits. In order to maintain the validity of your backups, it needs to be carried out on a predictable basis. Go through the entire process each time to check and make sure that there isn't some issue in the hardware and software these backups rely on.
Use Modern Tools to Simplify Backups
Automation can help you make your backup testing a lot more consistent, not to mention easier. By taking the responsibility of starting the backup process off of a team member's shoulders, that team member can put that much more focus on their productive tasks. Plus, it eliminates the risk of human error polluting your backup.
Embrace Redundancy
While redundancy is traditionally a bad thing, your backups are a shining exception. The more copies you have of your backup, stored in different places both on and offsite, the better prepared you are to restore this data if need be. Redundancy is a data backup's best friend.
Beyond Frequent Testing, Having Your Backups Monitored is Critical
Your backup is only going to do you any good if all of your critical data is backed up and kept secure. Just as you would protect your onsite infrastructure and keep an eye on it, the same diligence needs to happen concerning your backups.
On the topic, it's also critical that your backup is storing everything off-site, and doing so securely. Part of our backup solution is just that—we monitor the integrity of your data backup every day, and ensure that nothing gets missed. We want to be sure that the data being stored in it is secure, both in terms of cyberthreats as well as the risks that could impact the storage media the data is stored on.
Let's Audit Your Backup, Just to Be Safe
It's always a good idea to have a second set of eyes take a look at your data backups, just to confirm that there wasn't anything missed. Our team of professionals can be that set of eyes for you. We'll identify any potential hurdles your backups may face and resolve them for you, ensuring that your data is safely stored away.
Give us a call at (774) 213-9701 today to set up a meeting to discuss your options.
Stay Informed
When you subscribe to the blog, we will send you an e-mail when there are new updates on the site so you wouldn't miss them.
Comment for this post has been locked by admin.
Comments
No comments made yet. Be the first to submit a comment