Relocating Your Office? We Can Make It Easier!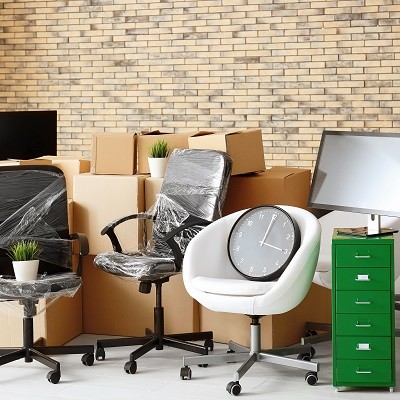 Moving is a complex affair. Relocating your entire office requires a lot of planning and foresight. You aren't just packing things up into boxes and unpacking at your leisure, you've got to get back in business quickly.
On top of that, moving over your technology infrastructure is a delicate procedure. Breaking down and setting up a new network and all of the devices on it takes careful planning and documentation, and a lot can go wrong.
The Economy Advantage
As a business, we know how fortunate we are to operate in an area that has a thriving economy. Some of the top performing industries include Manufacturing, Education and Healthcare, all businesses which are thriving at rates above the national average.
Oftentimes, these businesses do well enough that they need to relocate to a new, larger location, which means they also need to move their entire IT infrastructure - while not a simple task, is it one that can be managed with the right partner.
Call us biased, but these details are precisely why we recommend that you lean on the professionals at Datalyst whenever you are considering an office relocation. As a fellow business, because we're familiar in this area and have a deep understanding of IT, we can help ensure that your move goes smoothly with minimized interruption to your operations.
How Datalyst Can Help You Relocate Your Office Successfully
There's a lot that will need to be done in preparation of the big move. First and foremost, you don't want the moving process to result in any data loss, so you will want to have a backup of all of your data prepared in advance. You will also want to track your assets, keeping a record of all of your hardware components, as this will allow you to confirm that everything made it safely to its destination. This is also a good time to see if any of your technologies are obsolete and need to be replaced. Obsolete technology can make your office less efficient at best, and could also pose a security risk.
On a common thread, you should also evaluate if your office relocation can also provide the opportunity to modernize your technology and take advantage of today's IT solutions, for example, virtualizing and consolidating servers can reduce your overall footprint, giving you less hardware to manage. Migrating a server (or servers) to the cloud can take this even further. Why go into a new space, just to clutter it with the stuff from your old location?
Transitioning to cloud solutions, going paperless, or migrating to electronic records can make your entire move process much simpler, and also more secure. While we are at it, the same can go with your phone system - switching to a newer VoIP telephony system often means reducing the infrastructure while gaining a lot of new features.
Planning For Your Office Relocation
Of course, you need to be sure that you are prepared to get the most use out of your new space. Going in blind, without any idea of how your infrastructure and cabling will be shaped in your new workspace or how your server room will be designed will only make the move-in process more complicated and time-consuming. For example, are there sufficient power outlets and network drops, or will you need to add more (and are you able to do so)? Are there any troublesome areas that may need additional remediation, like Wi-Fi dead zones? Figuring this out in advance can save you quite a bit of hassle down the road. Now is the time to take advantage of a free consultation and get a better idea of where you stand.
Finally, you will need to reach out to all of your vendors and providers to inform them of your move date - although, if you work with us to help facilitate your move, with our vCIO services, we can handle that part for you. In fact, we can help you handle all of the people and businesses involved with your technology, allowing you to focus on the other intricacies of your move. Like we say, let us focus on your IT, you focus on your business.
8 Tips To Make Office Relocation Easier
We want your move to be more than just smooth - we want you to really thrive in your new space. That's why we recommend that you take care of a few housekeeping duties before the move itself happens.
1. Move your backup separately. If you only store your backed up data onsite, it should never be packed and transported with your main servers. We recommend also storing a copy of your data in a secure cloud environment.
2. Keep a detailed contact list of everyone involved with your move.
3. As you are setting up your new office's network, you should test that everything works appropriately as you go. This includes a comprehensive walkthrough at the very end, just to double-check that everything has been attended to.
4. If you are wiring new desks in the new location, run extra network cables. Need two drops in a location? Run four. This will give you a fallback in case a cable fails, and give you room to expand without needing to run more cables.
5. Speaking of cabling, leave this to the professionals. Electricians should run electrical and network specialists (like those at Datalyst) should handle the network drops. Different types of wiring involves different types of best practices and certifications, and failure to meet the best practices could result in a lot of annoying, and sometimes dangerous problems down the road.
6. Have a secondary strategy in place, just in case something does go wrong during the move. Part of this involves maintaining a backup, as well as a plan on how to use it.
7. You should also make sure that you are prepared to keep in touch with your contacts throughout the move process, as well as afterwards. If your office phone number will change, make sure you inform all of your contacts and set up call forwarding.
8. Once your relocation has been completed successfully, it is important that you consult with your staff to confirm that everything was as successful as it seemed. As the ones using the technology every day, your employees are the ones who are most likely to notice when something has gone wrong. Of course, we'll also be keeping an eye out for issues.
When you find yourself in need of a different workspace, don't put your business at risk by assuming that your office relocation will be as easy as packing up some cardboard boxes and paying someone with pizza and beer to drive them to the new location. Lean on the IT relocation professionals here at Datalyst to ensure your entire move goes off without a hitch. Call (774) 213-9701 to learn more.