Is Your School Ready For Remote Learning?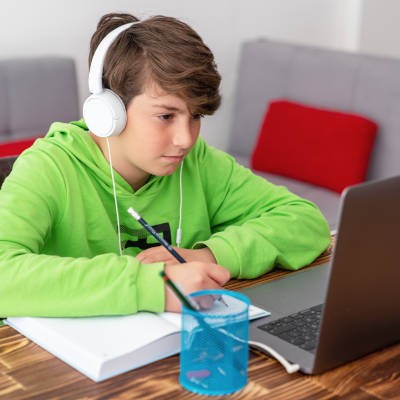 As Massachusetts strives to control the spread of COVID-19, students are at home learning remotely. While Massachusetts schools are committed to providing quality education to students, many schools are finding they are unprepared to provide the level of technical support their students need. Now more than ever, schools need to be able to leverage technology to assist their students as they adapt to the new learning environment. Here are some tools that can help your school district give your students the support they need.
Is Your School Ready for Remote Learning?
Recently, the Massachusetts Department of Elementary and Secondary Education released updated guidelines for remote learning, providing well-needed direction and areas for schools to focus on. Most importantly, state education commissioner Jeff Riley, in a recent video appearance, discussed his plans for remote learning during COVID-19. He also noted that schools should have a remote learning model in place and ready to implement in early April.
As April is nearly over and schools are scheduled to be closed to at least May 4th, the question many schools are asking themselves is, "Are we handling this process in the most efficient way that will benefit students?" Currently there is no uniform remote education or online learning policy, but there are guidelines. Guidelines which are flexible enough that each district will be able to interpret what works best for their community.
While having flexibility is a benefit, success in remote learning is dependent on the technological expertise and resources each school district has access to, which is unfortunately unevenly distributed throughout the state. The biggest hindrance to student success may be due to educators not having access to and understanding of the technology they need to serve their students.
Our flat-rate fee structure allows school districts of any size to have access to high quality IT support. This support will allow schools to utilize today's technology solutions to help educate Massachusetts and Southern New England students by allowing them to continue to learn during this crisis.
COVID-19 Exposes The Need for IT Support in Education
While the push to embrace technology has been constantly moving forward, the coronavirus crisis has caused the push to advance at a fast pace. Unfortunately for some Southern New England schools, at too fast a pace, as some school districts (and their students) are being left behind.
At Datalyst, we believe that knowledge is indispensable. That is why our IT Education support technicians are versed in the design, deployment, and support of information systems that work for all types of learning environments and school district sizes. Some of the services we can offer your school district include:
IT and Bandwidth Consulting - Our IT professionals can help your school district find the IT services and solutions you need to produce results, within your budgetary constraints.
Hardware and Software Procurement - We provide the access to hardware and software solutions, as well as the expertise in deploying these solutions efficiently.
IT Support - Our proactive management and monitoring is a perfect IT solution during this crisis, as we are able to remotely monitor and manage your critical systems, preventing events from even occurring.
Mobile Device Integration - While mobile devices are critical during this time, we understand the benefits and detriments that mobile devices can be, and help you determine what mobile policies work best for your school.
We understand that every academic institution has unique challenges they face to provide their students with an education and educators with the tools they need. During the coronavirus crisis these challenges have been increased ten-fold and students are in desperate need of support. Our technicians are familiar with a wide range of hardware, software, networking, and other IT-related products school districts and educators depend on. As Southern New England's most knowledgeable IT professionals, Datalyst is your one-stop shop for all of your educational technology needs. Call (774) 213-9701 today to schedule an appointment for a free consultation.
Comment for this post has been locked by admin.
By accepting you will be accessing a service provided by a third-party external to https://www.datalyst.net/