Is Your Business Optimized for a Cashless World?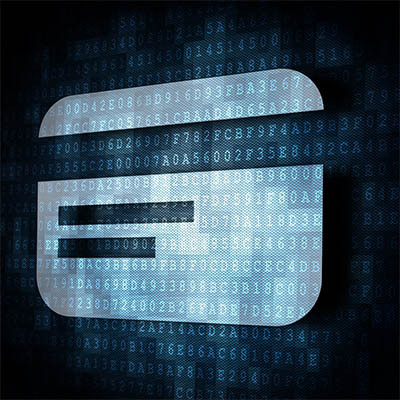 If you're like most businesses, you have seen a dramatic increase in online activity over the past two years. This shift has been reflected in an increase in online purchases. If your business hasn't developed a plan to not only accept credit card payments but protect them as well, your business may be the target of a cyberattack and an investigation by the state.
The Cashless Society is Here to Stay
For over a decade, businesses have been told to expect a shift in how they take payments, but for many, adoption has been slow. Newer technologies like Square have emerged for essential point-of-sales systems, but that doesn't fit for every type of business. Digital wallets such as Apple Pay, Google Pay, and Samsung Pay have taken a foothold, but again, this is mostly for B2C commerce. Despite the initial interest in the promise of these new technologies, the reality is most of them fell by the wayside except in specific use cases.
There are many reasons why, but mainly due to people finding comfort in the power and physical nature of cash. As is often the case, creature comforts are rarely quickly abandoned unless extraordinary events force change. However, recent events, such as the pandemic, have proven to be the catalyst that has made cashless transactions not only a reality but the new dominant method of payment.
Due to the pandemic, online interactions have increased, and many businesses have found themselves unprepared for the influx of visitors to their websites. In most cases, this resulted in the need to expand broadband capabilities or beef up their cybersecurity. However, for some businesses, this sudden influx also stressed their ability to take payments online—something they may have once done as an afterthought, is now the primary method they use to receive payments.
PCI Compliance Best Practices
Accepting payments has matured from the days of filling out a PDF or calling in credit card numbers over the phone to place and pay for an order. Modern eCommerce has developed to provide efficient online payment processes. These require several procedures to be in place before your organization can safely accept credit cards, and this will change based on the technology you use and how you handle the transaction.
For example, if you take credit card payments through your website, your website needs to follow PCI compliance standards. If you use a payment gateway like PayPal, or your merchant account handles the transaction off of your site, then this can typically be skipped (although the security of your website is still important).
What if your business needs to process payment information in-house? In that case, you need to comply with the Payment Card Industry Data Security Standard (PCI DSS). This provides businesses with a set of security standards designed to ensure that companies that accept, process, store or transmit credit card information maintain a secure environment.
Not meeting the PCI DSS regulations can have serious consequences for your organization, most notably the revocation of your ability to accept credit card payments. As customers expect to be able to pay for their purchases via credit cards, any business which loses the ability to do so will most likely see a fall in its bottom line.
Maintaining PCI DSS compliance is not a one-time event; instead, it is an ongoing process because threats to your data are constantly occurring. When you commit to PCI DSS, you are part of the solution. This attracts the kind of vendors an organization needs to be successful.
Not only are there requirements organizations have to follow to be compliant with the regulatory systems, but you also need to comply with federal and state-mandated data security regulations as well. Here's a basic checklist of what most organizations will need to adhere to in order to process credit cards:
Install and maintain a firewall
Maintain and update antivirus software
Assess systems and applications for security
Track and monitor network access
Encrypt and protect cardholder data
Encrypt payment data as it is transmitted
Clear out default settings from network devices
Restrict who can access cardholder information
Restrict physical access to information
All users require their own username and password
Create and enforce a company-wide infosec policy
Test policies and processes regularly
Is Your Business Following PCI Compliance Rules?
It shouldn't be a surprise that even one negative incident can damage your company's reputation to such a level that you may repel customers or partners. If your data becomes compromised, it can have a cascading effect on your business. Any company with a data breach, especially when the data is financial, will likely experience an adverse reaction from consumers, merchants, and financial institutions.
Moreover, with the Massachusetts Businesses Data Protections Law in place, there could be severe consequences if you have a breach. Results range from lawsuits to fines from multiple regulatory organizations, clients canceling accounts, and depending on the level of damage, even insurance claims. Fortunately, Southern New England businesses have a partner well-versed in PCI Compliance. Datalyst is your local IT expert and we can give your business the support it needs to ensure your data is safe and secure.
Is Your Business Competitive?
There is no going back to the way it was. Cashless, contactless, and automated transactions and communication are now the norm. If your company ignores the trend or under invests in this technology, you will have a hard time competing for customers. Customers expect to be able to use their credit cards and other payment methods seamlessly when they do business. Without a solution in place to accept credit cards as payment, your business will be left behind.
To learn more about Payment Card Industry Data Security Standard compliance or any other data security compliance your organization may need to adhere to, call us today at (774) 213-9701.
Comment for this post has been locked by admin.
By accepting you will be accessing a service provided by a third-party external to https://www.datalyst.net/