How Helpful Help Desks Can Be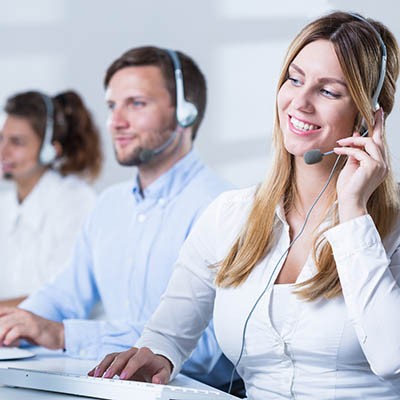 If you want your business to succeed, you need the technology that supports it to be functional. Makes sense, but what happens if your technology isn't functional? Many organizations have found themselves in many tough spots, simply because their employees had no access to a technology help desk in their hour of need.
While not every business has the resources to support an in-house resource like this, there are alternatives to explore. Outsourcing your help desk needs is often a very effective means of fulfilling them. Below are three reasons that an outsourced help desk service is a good investment for your business.
Help Desk Services Can Lend Your In-House Resources a Hand
Many people don't always appreciate the multifaceted responsibilities that an IT team is beholden to. Sure, they are there if your other employees experience an issue with a piece of tech that they rely on, but they are equally responsible for planning out your organization's future, as far as technology is concerned, as well as diagnosing larger problems with your network. However, if the rest of your staff is always calling on them to solve one issue or another, they aren't going to be able to attend to those other responsibilities.
Bringing on an outsourced help desk to provide your employees with remote support services can eliminate this major time sink from your internal team's schedules, opening them up to work on business improvements.
Help Desks Help Reduce Downtime
When an employee is having a technology issue, they are unable to get their work done… and, at the end of the resulting chain of events, your business winds up losing money. As we just covered, your in-house resources may not be available at a moment's notice to see to the issue - assuming you have any - and so your employee with the technology issue creates a deficit through the downtime their lack of productivity produces. However, with an outsourced help desk available, that employee only has to reach out to have their issue resolved.
Help Desks Simplify the Support Process
Have you ever been in a situation where you had a problem, but you weren't sure who could help you solve it? A help desk support service eliminates this experience for your employees. Instead of having to waste time reaching out to all of your vendors in search of support, the employee will be able to lean on their help desk resource, who will then be better able to deal with any vendors to resolve the problem.
There are a lot of benefits to be gleaned from a relationship with a help desk support service, which is why we're happy to offer one here at Datalyst. Learn more about what we can do for you and your staff by calling (774) 213-9701.