How Credit Card Compliance Benefits Your Business During COVID-19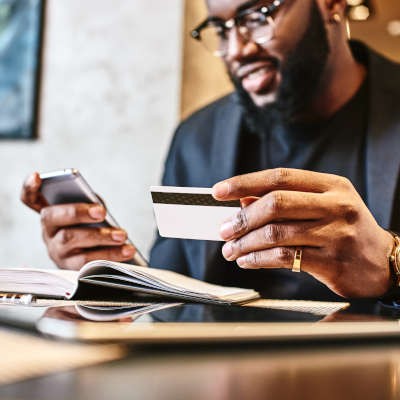 As South New England businesses continue to adapt to a post-coronavirus landscape, they face the reality that an increasing number of interactions will be occurring online. Moreover, with many now needing to accept payment online; these businesses must now follow strict credit card compliance rules or risk severe sanctions. If you're not sure how to comply, read on.
What Is PCI DSS?
The standard which governs how businesses accept and process credit card payments is known as The Payment Card Index Digital Security Standard (PCI DSS). This payment standard was created in 2006 to provide a uniformed guideline to regulate credit card providers. Additionally, PCI DSS provides data security guidance to businesses, helping them understand what they need to do to manage consumer privacy and maintain consistent standards.
One misconception about PCI DSS is that only banks or other financial institutions are subject to its policies. The reality is any business--regardless of size or industry--must be in compliance with PCI DSS if they accept credit card payments.
Why Understanding PCI DSS Is Important For Your Business
In response to social distancing requirements, many Southern New England businesses have focused on leveraging their online resources to compensate for the reduction in face-to-face interactions. Most often, it means relying on their website to provide services to their customers.
Unfortunately, as these businesses use their online presence to engage with their customers, they find their ability to provide essential services online is lacking. These shortcomings are due in part to these businesses never needing to develop a viable online presence. A central area of concern is the ability to accept and process payments online. Your business' inexperience with online commerce will ultimately hinder your ability to serve your customers and remain competitive. This is why understanding PCI DSS is critical to the success of your business.
Moreover, due to the consequences of poor PCI implementation, you must take the time to ensure your business is PCI DSS compliant before you begin to accept online payments. If you don't follow best practices, you could be exposing your customers to cyberattacks and your business to harsh penalties, including having your ability to accept credit card payments revoked.
Here are some necessary steps you should take to be credit card complaint successfully:
Create, manage, and maintain a PCI-compliant network.
Protect the data that your organization has acquired.
Create and maintain a plan in which to manage your environment's vulnerabilities.
Consider requesting a PCI compliance audit before you begin accepting credit card payments to ensure you are following best practices and aren't placing your business at risk. Never forget, Massachusetts has one of the strictest data protection policies in the country, so it is essential to ensure you are PCI compliant.
How Datalyst Helps Your Business Compete
Being successful in the post-coronavirus environment requires your business to invest in resources that provide your customers with a way for them to communicate with you, especially when providing contact-free interaction, culminating in a safe, secure, and most importantly, enjoyable purchasing process.
Datalyst provides a wide range of services designed to help New England businesses better compete and generate leads. These services work in hand with your PCI DSS processes by offering solutions that can complement and support your compliance.
Our managed IT services will give your business all the support it needs to keep your technology up and running.
Some additional services to consider include our IT security solutions designed to keep your data secure. A wide range of industry-specific services allows you to customize IT solutions individualized to your specific industry needs.
For more information about PCI DSS, managed IT, or any technology questions, call (774) 213-9701 today to schedule a free consultation.