Datalyst Blog
Datalyst has been serving the Massachusetts area since 2010, providing IT Support such as technical helpdesk support, computer support and consulting to small and medium-sized businesses.
Experts Agree that Remote Work is Here to Stay… Are You Ready?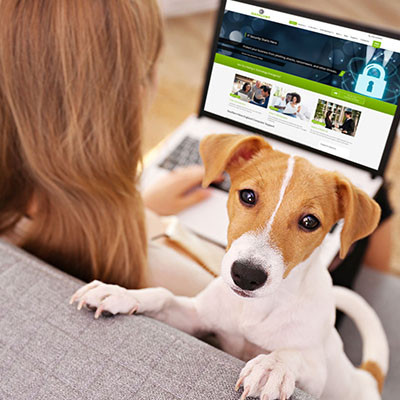 Chances are, you or people you know are working remotely to some degree, removing the need for a commute as part of the workday routine. So, the question moving forward is whether or not the commute will ever come back.
Well, based on what Massachusetts General Brigham's Chief Human Resources Officer Rosemary Sheehan has gone on record to say, it isn't likely.
This is based on statements she made at a panel discussion hosted by the Greater Boston Chamber of Commerce back in February. Let's review what she said about what in her eyes was the (spoiler alert) non-existent future of in-office work.
Businesses are Weighing Whether or Not a Full Return to the Office Makes Sense
According to Sheehan, remote work is here to stay… or, as she put it, "...we're never going back."
To give some context to her statements, Mass General Brigham employed about 73,000 people last year. However, 40,000 of them picked up remote operations in March 2020, and while many of them have since returned to the workplace, it is much different than how they once worked. In addition to the quarter of MGB's employees who adopted hybrid/full remote operations, many of those who have resumed coming into the office aren't doing so every day.
The Panelists Shared a Few Concerns About Remote Work
Sheehan also aired her worry that remote work would deprive some employees of valuable facetime, particularly the younger demographics, that would normally lead to professional development. It's something that everybody will need to adapt to over time.
Our take on it is this: in the "before times," pre-pandemic, employees that showed up with a smile on their face and worked hard would be noticed by management. Oh, Jimmy is early to work again, he brought in donuts and coffee for his department, he's on the ball taking notes in the meeting, his tie looks great, etc.
Management would notice Jimmy and Jimmy would gradually climb the ladder.
Actually eliminating this and sticking to better KPIs will help management choose who to promote based on actual job performance as opposed to performative arts. We're not saying our example of Jimmy is a bad employee, but if another employee was able to outperform him without standing out to management, they might get overlooked.
Businesses now, more than ever, need to be able to track performance and managers need to work harder to identify good workers and give everyone an equal opportunity. That said, employees will definitely need to adapt to this as well.
While Understandable, Resistance to Remote Operations Needs to Be Overcome
In many ways, the concerns that typically come with allowing remote work—loss of oversight and visibility, loss of company culture—are considerable hurdles that aren't exactly easy to clear. However, it is important for a modern business to do just that.
Across the board, employees cite their commute as the worst part of their workday. With remote work, this frustration can be eliminated outright. This is an even bigger perk when you consider how many people have sought to balance their housing costs to their incomes by seeking out more affordable housing markets by putting distance between their homes and workplaces.
This reduction of time invested into the workday gives employees more time to attend to other needs and ultimately does more to preserve a healthy work/life balance, while also enabling them to exercise greater work flexibility.
All and all, remote work capabilities—even those that are used as part of a hybrid approach—provide greater overall benefits to companies. Datalyst can help you implement the means of embracing remote work for your own business. Give us a call at (774) 213-9701 to learn more about how to handle your remote workforce IT needs.
Comment for this post has been locked by admin.
Comments
No comments made yet. Be the first to submit a comment