Datalyst Can Help Your SMB Measure Up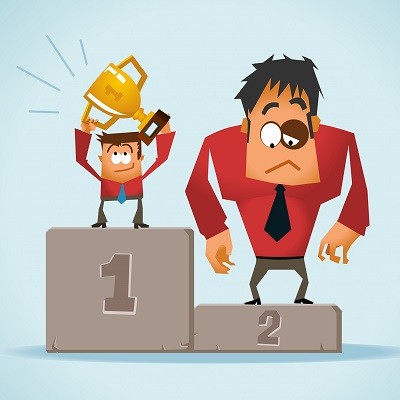 When you consider your competition, you're probably reluctant to list some of the larger businesses in your area that features a similar service offering as you do. In many ways, this makes a lot of sense. After all, how could you possibly compete?
Pretty simply, actually… all you need to do is leverage the right solutions. Here, we'll go over how adopting cloud solutions can help level the playing field.
Why the Cloud is a Good Option for Small and Medium-Sized Businesses
The cloud offers a lot of benefits that SMBs will find useful, and allow them to hold their own much more effectively against their enterprise competitors. Technology can help level the playing field, but only if you know how to take advantage of it. Here are three ways cloud computing can help you 'punch up'.
Cost-Efficacy
For a long time, small businesses were restricted in the solutions they were able to use, simply because the cost of some solutions made them exclusively available to businesses that had the available capital to procure them. However, introducing cloud-delivered solutions allows a business to scale its procurement to its exact needs, permitting small businesses to enjoy the use of what were once enterprise solutions. This scalability is where the benefit of flexibility with the cloud comes from, as you can adjust your solution to match the precise requirements of your business at any given time. Adding and removing users from your cloud solution is pretty simple as well, providing just another benefit of scalability.
Intuitive
Cloud solutions have become the common way of doing things - whether the user realizes it or not. Whether someone is shopping online, using an app on their smartphone, or any of the other simple tasks that are now based on cloud technology. As a result, many cloud solutions can be picked up and acclimated to with little challenge. It also helps that these applications are generally standardized, making it easier for a user to adjust between one and another.
Secure
Assuming you're working with a good cloud provider, your solution is apt to be secure. This only makes sense, after all - your cloud service provider is going to want to be sure that they aren't responsible for your data being breached. This means that they are more than likely going to have considerable security in place to protect the data that has been entrusted to them. Chances are, this security is superior to any that an SMB could muster.
On a related note, leveraging a cloud provider's services can assist you in implementing a data backup solution that is in-line with business continuity best practices. By doing so, you are better ensuring the future of your business, protecting it against the threats that could otherwise cause it harm.
While your SMB may not have all the resources that an enterprise business has at its disposal, you don't have to be stuck working with substandard tools. Datalyst can help - give us a call at (774) 213-9701 to learn more about the benefits of cloud solutions, and for assistance in starting with one.