Datalyst Blog
Datalyst has been serving the Massachusetts area since 2010, providing IT Support such as technical helpdesk support, computer support and consulting to small and medium-sized businesses.
The Top 3 Services Managed IT Provides Your Business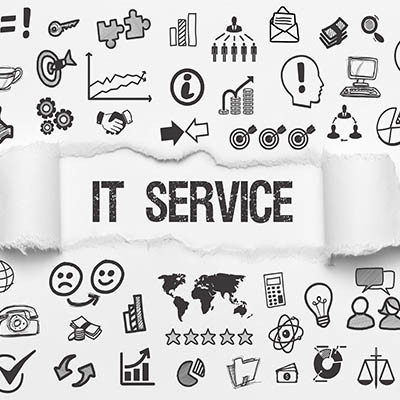 When it comes to what is included under the umbrella of managed services, it is remarkably clear how much more they cover than traditional computer repair tech support. What's more, these services are critical to your organization's prolonged success and continuity.
Let's examine some of the most beneficial services included, and how they play off each other to maximize your received value.
In addition to the IT support services expected of them, any managed service provider should provide the three following services:
While each of these are crucial in their own right, a lot of their benefits overlap and feed off of one another.
Considering These Services Individually
Just to help make it completely clear, let's take a moment to review what each of these services offers.
Remote Monitoring and Maintenance
When you are subscribed to managed services, your entire infrastructure is closely watched by a combination of diagnostic technology and our skilled technicians. If signs indicate that an issue may be present, or could arise in the future if something isn't resolved, our team uses the tools at their disposal to identify and correct the issue. If we've done our job right, you won't even notice a difference.
Comprehensive Cybersecurity
There are so many ways that cyberthreats and other issues can make their way into your network… frankly, too many to list here, although we cover a lot of them in our blog.
With such a variety of threats waiting to access your business, and all the different ways they can effectively do so—phishing, malware, brute force, oh my—you need all the protections intended to prevent a breach.
Backup and Disaster Recovery
Of course, there are also many ways for things to go wrong. Ranging from innocent mistakes to malicious campaigns to natural disasters, you need to have an ace in the hole to address any potential cause of data loss. Maintaining a backup that meets best practices as well as a comprehensive business continuity plan fits the bill perfectly. While data loss is never okay, it becomes far less of an issue if you have the means to reverse it.
Putting These Services Together Increases Their Benefit
While RMM services, cybersecurity, and BDR all present clear benefits individually, their real value comes when they are implemented in parallel. RMM helps to prevent threats from coming in, cybersecurity helps to deal with them should they make it past, and BDR ensures you have an out should a threat successfully complete its objective.
This applies to effectively any threat that your business could potentially face… even those that don't initially come to mind as a threat. A ransomware attack, sure, it can help prevent it from impacting your business too much, but it can even help you plan your business continuity strategy for things like staff turnover and the like.
The Long and the Short of It Is That a Managed Service Provider Should See to Everything...
...which is precisely what we do. We understand that your business can't be successful if it is only half-prepared to deal with issues, or focuses entirely on one aspect of business continuity while ignoring other critical parts.
Don't leave your business unprepared for a moment longer and make the transition to a real managed service provider. Give us a call at (774) 213-9701 to get started.
Stay Informed
When you subscribe to the blog, we will send you an e-mail when there are new updates on the site so you wouldn't miss them.
Comment for this post has been locked by admin.
Comments
No comments made yet. Be the first to submit a comment