Southern New England School Districts, It's Time to Consider Bus Hotspots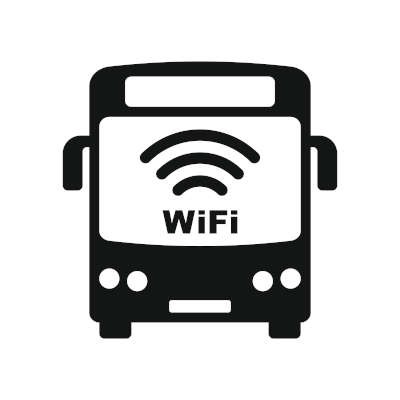 The current crisis has exposed many weaknesses in society, most notably, inequalities in our education system. While many schools have switched to hybrid and fully remote learning, other school districts are finding their students are unable to fully engage due to a lack of reliable broadband access. One solution school districts can consider is providing hot spots to give the students connectivity.
Not Just a Western Massachusetts Problem
The lack of reliable, affordable, and accessible broadband isn't restricted to the landscape of Western Massachusetts. Numerous communities throughout New England face connectivity issues due to a lack of competition or commitment regarding providing broadband. While the issues affecting broadband in Western Massachusetts are well known and unfortunately long-standing, the current crisis has pushed the issue into the spotlight.
As school districts plan to reopen, often either with a hybrid or entirely remote strategy, they share a concern for whether all students have access to remote capabilities.
Southern New England Schools And The Digital Divide
The coronavirus crisis has caused a paradigm shift in many industries and, more often than not, has exposed an existing weakness in current systems. In this case, they reveal the issues affecting school districts and their ability to provide remote learning to their students. The primary concern is the digital divide, which is reflected in a lack of reliable broadband access. A deficiency that makes it difficult, if not impossible, for many students to receive online education.
The digital divide makes the question of whether or not a school is ready for remote learning more difficult to answer. Unfortunately, the reality is there will most likely not be a traditional solution such as laying new cable or expanding existing capacity to accommodate the influx of students and remote workers in general. While Massachusetts Senator Ed Markey said, "Every family should have access to broadband at home, every small business should have access to it." Too many students don't have access to reliable internet, and unless something is done, they will continue to fall further behind in their education.
School Bus Wi-Fi Hotspots May Be Part of a Solution
During this crisis, many school districts may not be able to serve their students fully, not because of a lack of will, but because the support they need to do so isn't in place. Instead of waiting for assistance, which may not be there in time (if ever), there are some things a school district can do to assist their students in gaining internet access, such as providing a mobile hotspot. The question is how to do so.
One solution to address the digital divide many school districts have considered is utilizing unused school buses as mobile hotspots. The goal is to use the bus hotspots to bridge the gap students who don't have internet access are facing. When properly implemented, a bus hotspot can provide students access to the internet, allowing them to not only complete their school work but also return to some semblance of social engagement. This can include participating in video conferences and communicating with their peers, all within a controlled, safe, and secure environment.
How Datalyst Can Help Your School District
Datalyst is New England's premier connectivity expert. Our team offers high-speed internet consulting services, is well versed in wireless site surveys and Wi-Fi infrastructure, and a full range of wireless services. With schools opening, now is the time to develop a plan for your students to connect. If you have questions about how to provide the students in your school district with the access they need for remote learning, call (774) 213-9701 today to schedule a free consultation.