Datalyst Blog
Datalyst has been serving the Massachusetts area since 2010, providing IT Support such as technical helpdesk support, computer support and consulting to small and medium-sized businesses.
Southern New England's Biggest IT Security Threat May Surprise You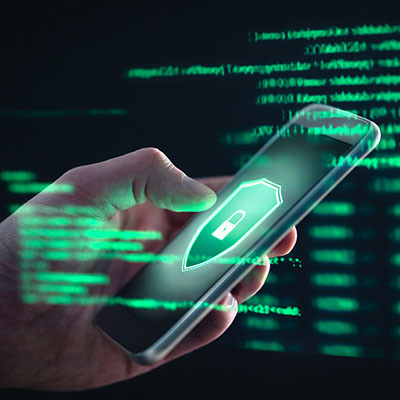 If you read our blog with any regularity—which we hope you do—you've likely noticed that we're apt to share a lot of cybersecurity advice. While we frequently talk about ransomware, cyberattacks, and things along those lines, the biggest threat comes from a source much closer to home: your end users.
Including, by the way, you.
Let's explore why this is… and more importantly, how to mitigate the dangers you and your team pose to your IT.
There Are Plenty of Ways That Internal Threats Can Arise
In fairness, we've discussed this aspect of your IT's defenses numerous times. Phishing attacks actively take advantage of your team members to bypass your cybersecurity protections, and that's in addition to weak password practices opening you up to potential issues, employee devices potentially bringing in threats with them, and countless other ways that your business' end users can introduce cybersecurity issues to your network and operations.
After all, your employees are human beings, and are going to make mistakes. That's just the reality of it all.
However, there are some things you can apply on an organizational level to help minimize these threats.
Four Steps to More Secure End Users in Your Business
1. Mandate Strong Password Practices
We completely understand where the temptation to come up with simple passwords comes from, why someone might keep using the same password and just change a small detail when a password reset is required. That being said, we can't condone these behaviors, and neither should you. You need to ensure that your team is using passwords that actually do what they are supposed to—preventing unauthorized access to your data.
One effective way to accomplish this is to implement a password management system into your business. This helps your users by limiting the passwords they need to remember to one, while also allowing them to use sufficiently secure passwords. Many of these systems will actually help you generate randomized passwords for your different accounts (the kind that your users would never be able to remember and a computer would take millennia to crack) and securely save them in this password management system.
2. Educate Your Team About Phishing
Phishing is a serious issue nowadays, making it all the more important that your team understands how to recognize a potential phishing message. We can help you evaluate how effective your efforts to teach them have been by simulating a phishing attack on your business as well.
3. Deploy Access Controls and Limitations on All Levels
Let's face it—there's a lot of data you have that most of your employees don't need access to, that only a select few need for their roles. Preventing those who don't need access from having it—regardless of their status in the company's hierarchy—will help to limit the damage any one attack can do.
4. Keep Work Emails Clear of Personal Use
We'd hope this one would be obvious, but there needs to be a policy akin to the separation of church and state when it comes to work and personal emails. While we hope you and your team aren't doing anything that would result in security issues in your personal lives, it simply isn't something you can risk where your business is concerned. Business email needs to be reserved for business use.
As a bonus, this will also help to minimize distractions.
We Can Audit Your IT to Help Ensure Its Security
There are a lot of other issues that could potentially undermine your business and create significant issues for your operations. We can run a complete audit of your company's cybersecurity to ensure that you aren't overlooking any vulnerabilities. Give us a call today to learn more at (774) 213-9701.
Comment for this post has been locked by admin.
Comments
No comments made yet. Be the first to submit a comment