Don't Tune Out Cybersecurity!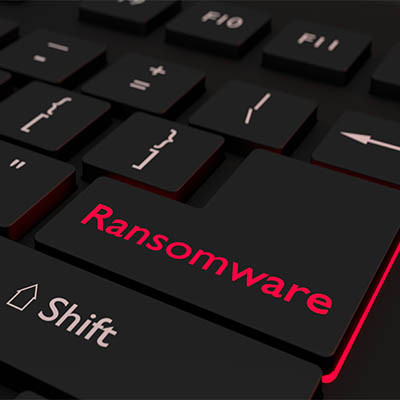 Ransomware has become THE topic of conversation in the IT world, and it seems that there is a new ransomware headline every day. Unfortunately, this can lead some business owners to become indifferent to the threat, exposing their networks to compromise. Here's why you should consider ransomware an existential threat to your business.
Have You Begun to Ignore Cybersecurity?
We get it. We do. Every day the news is filled with warnings about ransomware and cybersecurity concerns to the point at which it seems inevitable that your business will be attacked. We've seen major enterprises, hospitals, municipalities, and even other IT companies get hit. It's easy to tune it out after a while, but it's a very real problem and needs to be taken more seriously than ever.
Some computer repair companies, especially those focusing on break/fix, often only repair what's broken and not the cause of the problems. This tactic leads to repeat business for a computer repair company, as a business will need to call them back to repair the next IT issue. It's not surprising that companies familiar with the break/fix model may be reluctant to invest the resources to protect against ransomware, which is often unseen until it strikes. Unfortunately, when it does strike, ransomware can do irreparable damage to your organization.
How Ransomware Can Hurt Your Business
One of the disconnects businesses have regarding ransomware is that many feel it's not that big of a deal. Sure it may be problematic when it affects the flow of energy, food, or water (referring to recent cyber threats on municipalities and food distribution companies that have been in the headlines lately) but, how much damage can it cause a typical small business? Many small to medium-sized businesses often fail to realize how connected they are to other companies and the effect that ransomware can have on their relationships with those other businesses. Additionally, over 40% of ransomware attacks will be against small businesses.
A successful ransomware attack isn't just a one-and-done event and goes far beyond the initial attack. In reality, a ransomware attack can have long-term effects on your business. For example:
It can take on average 21 days for a company to get back online after a ransomware attack
29% of companies suffering from a ransomware attack were forced to downsize following a ransomware attack.
60% of businesses will close after a major ransomware attack
When considering whether or not ransomware is something you should be concerned about, remember that Massachusetts has one of the most comprehensive data protection laws in the nation. Any business which runs afoul of it may suffer severe consequences. As such, it benefits your business' long-term survival to ensure your company invests in cybersecurity.
Call the Cybersecurity Experts
Make sure all of your bases are covered before you tune out all of the cybersecurity headlines!
Ransomware is an issue your business should be concerned about, especially if you're an SMB. Fortunately, Cybersecurity doesn't have to be confusing, expensive, or time-consuming for your business to employ. Our Managed IT services provide a wide range of solutions for your technology needs, including cybersecurity. Call today to schedule some time to talk about your needs.
Comment for this post has been locked by admin.
By accepting you will be accessing a service provided by a third-party external to https://www.datalyst.net/