As a Channel Futures MSP 501 Member, Datalyst Can Help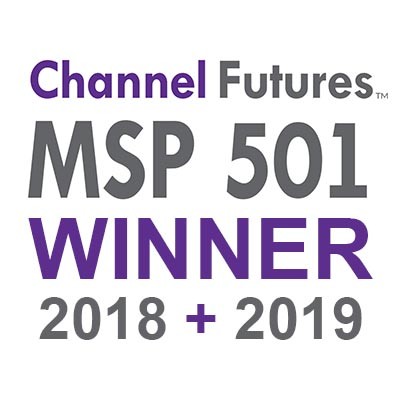 Here at Datalyst, the fact that we can successfully help businesses achieve success by relieving them of their technology hassles is a perfectly sufficient reward. Having said that, it is always nice to receive recognition for our accomplishments. For instance, we were happy to be named to the Channel Futures MSP 501 list.
Not to toot our own horn (too much, at least), but this list is derived from applicants the world over, each throwing their hat in the ring for consideration. What makes us even more proud is the fact that there were 35 percent more applications this year than there were last year - when the number of applications was already record-breaking!
What Were the Criteria?
In order to be considered as a candidate for the MSP 501 list, a provider needed to exemplify a willingness to take strategic business risks, a dedication to providing top-tier support, and of course, a comprehensive knowledge of managed services and their delivery. As the MSPs who stepped up for consideration were of every different size, applicants were judged based on not only their incoming revenue, but also their growth, as well as how agile these MSPs were in embracing new trends in the industry.
Why This Matters
By including us on the largest and most comprehensively ranked list once again, Channel Futures has confirmed that Datalyst is (to quote their announcement) one of "the top managed service providers in the world." That means that you don't have to take our word for it when we say that we can help you accomplish more with your business by providing the IT solutions and support that any future-focused and success-oriented organization should be leveraging.
By choosing Datalyst as your managed service provider, you can be confident that a team of world-class professionals with proven experience is in your corner.
To learn more about our various IT solutions and services, reach out to us at (774) 213-9701.