3 Ways EMR (Electronic Medical Records) Benefit Massachusetts' Rural Hospitals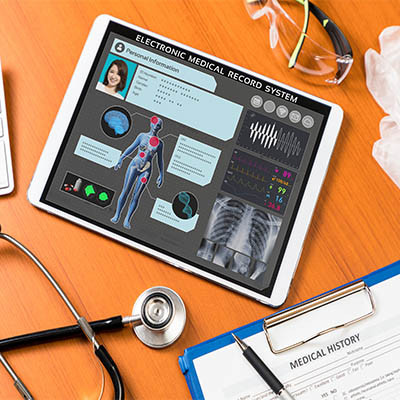 The pandemic brought a wealth of problems to medical institutions, especially to rural and underserved communities. Southern New England's underserved medical institutions have been underfunded and under stress before the pandemic. Not only did the pandemic bring a sudden increase in patients, but also an increase in medical documentation to support their treatment.
It's fair to say that many of Massachusetts' rural and underserved hospitals found themselves under a deluge of paperwork as they focused on patient care. Instead of filling neverending file cabinets, now is the time for Massachusetts medical centers to consider investing in electronic medical record (EMR) solutions. Here are three benefits EMR brings to rural and underserved medical centers.
In today's security-conscious environment, most businesses focus on cybersecurity. It's often assumed that paper records are more secure than digital—you are only worried about physical theft when it comes to your file cabinets. Properly secured data is as safe, if not more, than traditional paper documents, and there are more ways to prevent the loss of data.
EMR and HIPAA
EMR allows medical facilities to better follow The Health Insurance Portability and Accountability Act of 1996 (HIPAA). Not only does utilizing an EMR system make good medical sense, but it makes good security and business sense as well. An EMR system can help protect your organization from facing penalties because of a lack of HIPAA compliance.
The purpose of HIPAA is to protect the use and disclosure of patient personal information, and it's easy to see how insecure paper medical records and documents can be. How many medical institutions consider making copies of their paper medical records "backing them up"? All this leads to is the creation of more paper to keep track of and store. With space at a premium, should your hospital reserve space to store boxes of medical records?
While the State Office of Rural Health (SORH) offers support to rural hospitals, there are some initial steps your medical organization should consider. One of which is investing in electronic medical records. When rural and underserved institutions invest in EMR, they can access the same enterprise-level technology that larger hospitals do at an attractive price point. If you're not sure if EMR is for your medical organization, here are three ways EMR services can be of value:
3 Ways Southern New England Rural and Underserved Hospitals Can Benefit From EMR
Increased Security: As ransomware attacks continue to target organizations, it is understandable for medical institutions to be hesitant to put more data into a digital format. However, this reluctance can easily be offset by following cybersecurity best practices on multiple fronts. The reality is most security breaches are due to human error and a lack of cybersecurity training. If your medical organization is hesitant to implement EMR due to cybersecurity anxiety, chances are your data is already at risk. Despite this hesitancy, moving your patient data into electronic records increases the security of your patients' sensitive information. Another way to think about this is which is the most secure method to protect your patient data? Paper records (which can be damaged by liquid, fire, or misadventure) locked in a file cabinet, or backed up to the cloud following best practices?
More Efficient Communication: When analyzing medical expenses, a contributing factor is miscommunication. Miscommunication can take the form of redundancy due to patient information not being conveyed promptly or completely. This can lead to delays in treatment or even unnecessary treatment. An EMR allows physicians to see a wealth of important information in real-time, including previous treatments, notes, and other essential information.
Increase In Patient Safeguards: An EMR system places a patient's medical history in front of the physician. An EMR reduces the risk of medical error due to incomplete or erroneous information, including the patient's own, when reporting their health history. Moreover, prescription history, interactions, and recommendations are readily available, leading to better patient outcomes. Think about the advantage of EMR providing patients seeing multiple practitioners in one visit—no more waiting for paperwork to catch up and increase productivity.
Utilizing EMR can increase productivity, allowing medical institutions to focus more on patient care instead of maintaining paperwork. The bottom line is that investing in an EMR system increases patient satisfaction and information security, and reduces costs.
Massachusetts Rural and Underserved Medical Centers, EMR Helps Your Patients
Datalyst will help your medical center make the transition to EMR seamless. You don't have to worry about training your team or getting your EMR package up and running. With Datalyst as your technology partner, you can focus on the administration of care and not your practice's technology. For more information about electronic medical records and how we can support your practice, contact us at (774) 213-9701 today.
Comment for this post has been locked by admin.
By accepting you will be accessing a service provided by a third-party external to https://www.datalyst.net/