Datalyst Named to Channel Futures MSP 501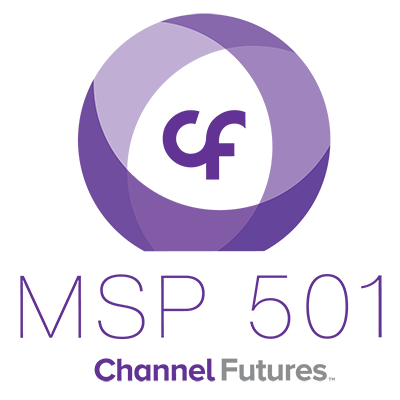 The Channel Futures MSP 501 is made of the very best managed service providers in the channel and is considered one of the most prestigious honors that an MSP can attain. We were chosen as the 136th-best MSP in the channel by a panel made up of the editors of Channel Futures who take into account operational performance, commitment to innovation, operational efficiency, and long-term health and viability.
While it is nice to be recognized, the past year has been difficult for many people, and many businesses. Our clients were not immune. Meeting the litany of issues presented by the COVID-19 pandemic was a challenge and we couldn't be more excited and proud that we were considered as one of the top MSPs in the channel as a result of the team's tireless efforts. We'd like to thank all of our partners and clients who without their support, this award could not be possible. We look forward to sustaining our ongoing relationships and assisting new companies who are searching for an IT service provider that is committed to helping them be the best version of themselves.
We will be honored, with the other members of the 2021 Channel Futures MSP 501 at the Annual MSP 501 Awards Gala, Nov. 1-4, in Las Vegas.
About Datalyst
Datalyst is a managed service provider located in Lakeville, Massachusetts. We offer a comprehensive set of IT services and support for small and medium-sized businesses all across southern New England. Please visit our website or reach out to us at (774) 213-9701 to have a conversation about the ways we can help your business be more successful.
About the MSP 501
The 2021 MSP 501 list is based on confidential data that was collected and analyzed by the Channel Futures editorial and research teams. The list recognizes top MSPs based on several metrics, including recurring revenue, profit margin, and overall efficiency.
About Channel Futures
Channel Futures is a media and events platform that serves companies throughout the IT channel. They provide insights, industry analysis, peer engagement, business information, and sponsor in-person events. They annually recognize the most influential and fastest-growing providers of managed IT services. For more information about Channel Futures, visit their website.
Comment for this post has been locked by admin.
By accepting you will be accessing a service provided by a third-party external to https://www.datalyst.net/